Last reviewed:
22 May 2021
Last updated:
01 Oct 2019
Summary
The diagnosis is usually clinical; avoidance of triggers is key to management.
The most common manifestations are flushing, dilated prominent telangiectases (primarily on the face), persistent facial erythema, inflammatory papules, and pustules on the periorificial face.
Prominence of sebaceous glands on the nose may result in fibrosis and rhinophyma.
Typically, mild disease is initially treated with topical metronidazole or oral tetracyclines. Other antibiotics and anti-inflammatory agents can be used as adjuncts.
Definition
Rosacea is a common chronic disorder of the skin characterized by redness, flushing, and other cutaneous findings that often include telangiectases, roughened skin, rhinophyma, and general inflammation that can resemble acne. It primarily affects the convexities of the central face, including the cheeks, chin, nose, and central forehead, but it may extend to other parts of the body (usually the upper trunk).[1]Gallo RL, Granstein RD, Kang S, et al. Standard classification and pathophysiology of rosacea: the 2017 update by the National Rosacea Society Expert Committee. J Am Acad Dermatol. 2018 Jan;78(1):148-55. http://www.ncbi.nlm.nih.gov/pubmed/29089180?tool=bestpractice.com People with rosacea can also experience watery or irritated eyes. Overall, it is characterized by episodes of remission and recurrence.
History and exam
flushing
erythema
papules and pustules
telangiectases
ocular manifestations
plaque formation
facial distribution
phymatous changes
acne vulgaris
burning or stinging
dry appearance
edema
peripheral location
fair skin
hot baths/showers
temperature extremes
sunlight
spicy foods
alcohol
emotional stress
hot drinks
medications
Diagnostic investigations
skin biopsy
antinuclear antibody titer
Treatment algorithm
Contributors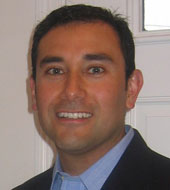 Dermatologist and Dermatopathologist
Northeast Dermatology Associates
Principal Investigator
ActivMed Research
Portsmouth
NH
Disclosures
ADJ declares that he has no competing interests.
Dr Abel D. Jarell would like to gratefully acknowledge Dr Alexa Boer Kimball, a previous contributor to this topic.
Disclosures
ABK has received honoraria for consulting from Intendis and has been an investigator for Intendis and Bayer.