Last reviewed:
March 2020
Last updated:
October 2019
30 Oct 2019
EMA's safety committee recommends a 4-week limit for use of high-strength estradiol creams
The European Medicines Agency (EMA) pharmacovigilance risk assessment committee (PRAC) has recommended limiting the use of high-strength estradiol vaginal creams (containing 100 micrograms/g or 0.01%) to a single treatment period of up to 4 weeks.[48]European Medicines Agency. Four-week limit for use of high-strength estradiol creams. October 2019 [internet publication]. https://www.ema.europa.eu/en/news/four-week-limit-use-high-strength-estradiol-creams
The PRAC review concluded that in postmenopausal women who had used these creams, the levels of estradiol in the blood were higher than normal postmenopausal levels and could result in similar side effects to those seen with systemic (oral or transdermal) hormone replacement therapy (HRT).
The side effects of HRT include venous thromboembolism, stroke, endometrial cancer, and breast cancer.
In the absence of safety data for long-term use of high-strength estradiol creams, the PRAC recommended that these creams should only be used for a single treatment period of a maximum of 4 weeks. This formulation should not be used in patients already on hormone replacement therapy. Other vaginal oestrogen formulations are available and may be preferred.
Treatment of recurrent UTI in postmenopausal women includes use of vaginally applied oestrogen therapy to restore the normal vaginal flora and reduce the risk of vaginal colonisation by Escherichia coli.[49]Stapleton AE. The vaginal microbiota and urinary tract infection. Microbiol Spectr. 2016 Dec;4(6). www.doi.org/10.1128/microbiolspec.UTI-0025-2016 http://www.ncbi.nlm.nih.gov/pubmed/28087949?tool=bestpractice.com Vaginally applied oestrogen therapy demonstrated a decreased incidence and longer time to recurrence of UTI in hypo-oestrogenic women.[50]Anger J, Lee U, Ackerman AL, et al. Recurrent uncomplicated urinary tract infections in women: AUA/CUA/SUFU Guideline. J Urol. 2019 Jul 8;202(2):282-9. www.doi.org/10.1097/JU.0000000000000296 http://www.ncbi.nlm.nih.gov/pubmed/31042112?tool=bestpractice.com However, its use is inferior to continuous antibiotic suppression in prevention of UTIs.[51]Dueñas-Garcia OF, Sullivan G, Hall CD, et al. Pharmacological agents to decrease new episodes of recurrent lower urinary tract infections in postmenopausal women. A systematic review. Female Pelvic Med Reconstr Surg. 2016 Mar-Apr;22(2):63-9. http://www.ncbi.nlm.nih.gov/pubmed/26825411?tool=bestpractice.com
See Management: treatment algorithm
Original source of updateexternal link opens in a new window
Summary
Can be clinically categorised into uncomplicated/complicated, acute, or recurrent.
Escherichia coli is the most common organism in uncomplicated infections.
Costovertebral angle tenderness together with fever suggests pyelonephritis.
Diagnosed using urine dipstick, microscopic urinalysis (bacteria, white blood cell, red blood cell), and urine culture.
Antibiotic selection should be guided by local bacterial susceptibilities and guidelines, or based on known urine culture and sensitivity.
Definition
A urinary tract infection (UTI) is an infection of the kidneys, bladder, or urethra. Infectious cystitis is the most common type of UTI, which is caused by a bacterial infection of the bladder. Pyelonephritis is an infection of the kidney that often occurs via bacterial ascent, and urethritis is an infection causing an inflammation of the urethra.
History and exam
presence of risk factors
dysuria
urinary frequency
haematuria
back/flank pain
costovertebral angle tenderness
fever
urinary urgency
supra-pubic pain and tenderness
sexual activity
spermicide use
post-menopause
positive family history of UTIs
history of recurrent UTI
presence of a foreign body
insulin-treated diabetes
high lifetime number of UTIs
recent antibiotics
poor bladder emptying
increasing age
Diagnostic investigations
Treatment algorithm
Contributors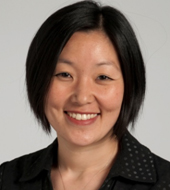 Female Pelvic Medicine and Reconstructive Surgery
Section of Urology and Renal Transplantation
Virginia Mason Medical Center
Seattle
WA
Disclosures
UJL declares that she has no competing interests.
Dr Una J. Lee would like to gratefully acknowledge Dr Elliot Blau for his contribution to this monograph, and Dr Bhavin N. Patel and Dr Howard B. Goldman, previous contributors to this topic.
Associate Staff
Cleveland Clinic Foundation
Cleveland
OH
Disclosures
PS declares that she has no competing interests.
Associate Residency Director
Texas Tech University Health Sciences Center
Amarillo
TX
Disclosures
TJB declares that he has no competing interests.
Professor of Primary Care Research
Community Clinical Sciences Division
University of Southampton
Southampton
UK
Disclosures
PL declares that he has no competing interests.