Last reviewed:
24 Oct 2020
Last updated:
27 Apr 2018
Summary
Defined by core body temperature <35°C (<95°F).
Classified as mild, moderate, or severe according to clinical features.
Core temperature measured in the lower third of the oesophagus correlates well with pulmonary artery temperature and is preferred in patients with a secure airway. A low-reading tympanic thermistor-based thermometer is a less invasive alternative.
Initial management should focus on stopping further cooling. This includes removing the patient from the cold environment, careful removal of wet or cold clothing, insulation, warming the body, securing the airway, monitoring breathing and circulation, and maintaining circulation using warm intravenous fluids.
If cardiac arrest occurs, management strategies and criteria for termination of resuscitation must not be extrapolated from those used in normothermic arrest. Patients who have sustained a hypothermic cardiac arrest should ideally be re-warmed in a specialist centre using Extracorporeal Life Support.
Definition
Accidental hypothermia is characterised by the unintentional lowering of core body temperature below physiological normal limits, typically <35°C (<95°F).
In patients with trauma, a threshold of 36°C (96.8°F) has been adopted because in this patient group, even milder degrees of hypothermia have devastating consequences in both military and civilian populations.[1]American College of Surgeons. Advanced Trauma Life Support student course manual, 10th edition. Chicago, IL: American College of Surgeons; 2018.[2]Jurkovich GJ, Greiser WB, Luterman A, et al. Hypothermia in trauma victims: an ominous predictor of survival. J Trauma. 1987 Sep;27(9):1019-24. http://www.ncbi.nlm.nih.gov/pubmed/3656464?tool=bestpractice.com
History and exam
presence of risk factors
cold exposure and body temperature <35°C (<95°F)
impaired mental state
shivering
frostbite
tachypnoea, tachycardia, hypertension if mild hypothermia
respiratory depression, bradycardia, hypotension if moderate hypothermia
coma and apnoea if severe hypothermia
cold-induced diuresis
general anaesthetic use
substance abuse
impaired mental status
hypothyroidism
stroke
Parkinson's disease
neuroleptic medication
beta-blocker medication
sedative hypnotic medication
homelessness
older age
infants and young children
gram-negative septicaemia
Diagnostic investigations
Treatment algorithm
Contributors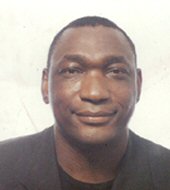 Attending Surgeon
Assistant Professor of Surgery
Montefiore Medical Center at Albert Einstein College of Medicine
Bronx
NY
Disclosures
EAA declares that he has no competing interests.
Director
Surgical Intensive Care Unit
Long Island Jewish Medical Center
New Hyde Park
NY
Disclosures
RB declares that he has no competing interests.
Dr Emmanuel Agaba and Dr Rafael Barrera would like to gratefully acknowledge the assistance of Dr Juan Jose Gilbert.
Disclosures
JJG declares that he has no competing interests.
Clinical Professor
Department of Family Medicine
University of North Carolina
Chapel Hill
Assistant Program Director
MAHEC Rural Family Medicine Residency
Hendersonville
NC
Disclosures
WM declares that he has no competing interests.
Honorary Professor
Department of Physiology
University College London
London
UK
Disclosures
JSM declares that he has no competing interests.