Summary
A 2008 study stated that the most common musculoskeletal tendinous and ligamentous injuries were knee injuries.[1]Clayton RA, Court-Brown CM. The epidemiology of musculoskeletal tendinous and ligamentous injuries. Injury. 2008 Dec;39(12):1338-44. http://www.ncbi.nlm.nih.gov/pubmed/19036362?tool=bestpractice.com Although, during athletic activities, there are varied incidences of joint injuries, in activities such as skiing, snowboarding, other winter Olympic sports, wakeboarding, spinning, soccer, and military training, knee injuries are consistently among the most reported injuries.[2]Hansom D, Sutherland A. Injury prevention strategies in skiers and snowboarders. Curr Sports Med Rep. May-Jun 2010;9(3):169-75. http://www.ncbi.nlm.nih.gov/pubmed/20463501?tool=bestpractice.com [3]Hauret KG, Jones BH, Bullock SH, et al. Musculoskeletal injuries: description of an under-recognized injury problem among military personnel. Am J Prev Med. 2010 Jan;38(1 Suppl):S61-70. http://www.ncbi.nlm.nih.gov/pubmed/20117601?tool=bestpractice.com [4]Engebretsen L, Steffen K, Alonso JM, et al. Sports injuries and illnesses during the Winter Olympic Games 2010. Br J Sports Med. 2010 Sep;44(11):772-80. http://www.ncbi.nlm.nih.gov/pubmed/20820057?tool=bestpractice.com [5]Patzer T, Hrabal SA, Timmesfeld N, et al. Incidence and mechanism of injuries in cable-wakeboarding: a prospective study [in German]. Sportverletz Sportschaden. 2009 Sep;23(3):141-7. http://www.ncbi.nlm.nih.gov/pubmed/19750442?tool=bestpractice.com [6]Taanila H, Suni J, Pihlajamäki H, et al. Musculoskeletal disorders in physically active conscripts: a one-year follow-up study in the Finnish Defence Forces. BMC Musculoskelet Disord. 2009 Jul 22;10:89. https://www.biomedcentral.com/1471-2474/10/89 http://www.ncbi.nlm.nih.gov/pubmed/19624829?tool=bestpractice.com [7]Lubetzky-Vilnai A, Carmeli E, Katz-Leurer M. Prevalence of injuries among young adults in sport centers: relation to the type and pattern of activity. Scand J Med Sci Sports. 2009 Dec;19(6):828-33. http://www.ncbi.nlm.nih.gov/pubmed/19508649?tool=bestpractice.com [8]Gaulrapp H, Becker A, Walther M, et al. Injuries in women's soccer: a 1-year all players prospective field study of the women's Bundesliga (German premier league). Clin J Sport Med. 2010 Jul;20(4):264-71. http://www.ncbi.nlm.nih.gov/pubmed/20606511?tool=bestpractice.com Many knee injuries can be treated conservatively with rest, ice, immobilisation, and physiotherapy. However, other knee injuries will require surgical intervention. These procedures are, for the most part, relatively low-risk surgeries and can be performed on an outpatient basis.
Acute knee injuries
Acute knee injuries are a new-onset disease process or new injury. By most definitions, acute knee injuries are defined as being diagnosed within the first 30 to 42 days of the injury or onset of symptoms.
Chronic knee injuries
Chronic knee injuries are due to residual old trauma or surgery, existing degenerative diseases, or previous conditions not resolved within the first 30 to 42 days after the onset.
Differentials
Patellofemoral joint injuries
Anterior cruciate ligament (ACL) injury
Medial collateral ligament (MCL) injury and associated valgus instability
Posterolateral knee injury and associated varus instability
Posterior cruciate ligament (PCL) injury
Meniscal tear
Open fracture
Referred pain to knee
Patella fracture
Femoral condyle fracture
Tibial plateau fracture
Dislocation
Infection
Contributors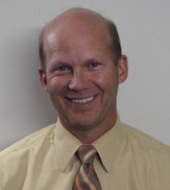 Complex Knee & Sports Medicine Surgery
The Steadman Clinic
Chief Medical Officer
Steadman Philippon Research Institute
Co-Director
Sports Medicine Fellowship Program
Director
International Scholar Program
Vail
CO
Disclosures
RFL is a consultant for and receives royalties from Arthrex, Ossur, and Smith & Nephew. RFL is on the Editorial Board for AJSM and KSSTA. RFL is an author of several references cited in this topic.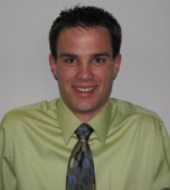 Department of Orthopedic Surgery
St. Cloud Orthopedic Associates
St. Cloud
Minnesota
MN
Disclosures
CJG is a member of the board for the Minnesota Orthopedic Society.
President and Chief Executive Officer
American Board of Family Medicine
Lexington
KY
Disclosures
JP declares that he has no competing interests.
Clinical Assistant Professor of Medicine
UMDNJ-Robert Wood Johnson Medical School
Piscataway
NJ
Disclosures
PC declares that he has no competing interests.
Orthopedic Surgeon
Director
Department of Orthopedic Surgery
Seoul Veterans Hospital
Seoul
South Korea
Disclosures
JRY declares that she has no competing interests.