Last reviewed:
24 Jan 2021
Last updated:
26 Oct 2018
Summary
An amyloid tissue deposition disease that may have a primary cause or be secondary to other diseases.
Usually presents with unexplained weight loss, fatigue, and oedema resistant to diuretic therapy.
Immunofixation of the serum and urine confirms the presence of monoclonal light chains in primary systemic amyloidosis. Biopsy verification of amyloid deposits is essential.
Treatment includes appropriate management of resulting clinical syndromes, such as nephrotic syndrome, neuropathy, cardiomyopathy, and conduction disorders.
Definitive treatment of primary systemic amyloidosis (AL amyloidosis) includes myeloablative high-dose chemotherapy, with stem cell reconstitution in selected patients, or chemotherapy.
Definition
Any histological tissue specimen that binds the cotton wool dye, Congo red, and demonstrates green birefringence when viewed under polarised light is, by definition, an amyloid deposit. The patient with this deposit has amyloidosis. Deposits of amyloid may be localised in tissue or part of a systemic process. Progressive deposition of amyloid is disruptive to tissue and organ function and manifests its clinical sequelae by the dysfunction of those organs in which it deposits.[1]Gertz MA, Comenzo R, Falk RH, et al. Definition of organ involvement and treatment response in immunoglobulin light chain amyloidosis (AL): a consensus opinion from the 10th International Symposium on Amyloid and Amyloidosis, Tours, France, 18-22 April 2004. Am J Hematol. 2005 Aug;79(4):319-28. http://www.ncbi.nlm.nih.gov/pubmed/16044444?tool=bestpractice.com [2]International Myeloma Working Group. Criteria for the classification of monoclonal gammopathies, multiple myeloma and related disorders: a report of the International Myeloma Working Group. Br J Haematol. 2003 Jun;121(5):749-57. http://www.ncbi.nlm.nih.gov/pubmed/12780789?tool=bestpractice.com
History and exam
presence of risk factors
jugular venous distention
lower extremity oedema
periorbital purpura
macroglossia
fatigue
weight loss
dyspnoea on exertion
paraesthesia
claudication
nausea
abdominal cramps
alternating bowel habit
light-headed/orthostatic hypotension
submandibular salivary gland enlargement
hepatomegaly
shoulder pad sign
diffuse muscular weakness
sensory neuropathy
Tinel's sign
Phalen's manoeuvre
monoclonal gammopathy of undetermined significance (MGUS)
inflammatory polyarthropathy
chronic infections
inflammatory bowel disease
Castleman's disease
familial periodic fever syndromes
Diagnostic investigations
serum immunofixation
urine immunofixation
immunoglobulin free light chain assay
bone marrow biopsy
tissue biopsy
immunohistological studies of amyloid deposits
mass spectrometry
immuno-electron microscopy
genetic testing
serum amyloid P (SAP) scintigraphy scan
FBC
comprehensive metabolic profile
24-hour urine collection
serum troponin level
B-type natriuretic peptide
beta-2-microglobulin
ECG
echocardiogram
Doppler echo with strain
cardiac MRI
Treatment algorithm
Contributors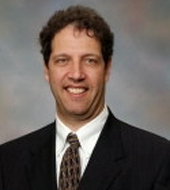 Seidler Jr. Professor of Medicine
Consultant in Hematology
Chair Emeritus of the Department of Medicine
Mayo Distinguished Clinician
Mayo Clinic College of Medicine
Rochester
MN
Disclosures
MAG declares that he has received honoraria from Celgene Corporation, Prothena Corporation Plc, Onyx Pharmaceuticals, Alnylam, and Ionis Pharmaceuticals. MAG is also an author of several references cited in this monograph.
Associate Professor of Medicine
Director
Program for Multiple Myeloma and Related Diseases
Princess Margaret Hospital
Toronto
Ontario
Canada
Disclosures
DR has been reimbursed by Millennium Pharmaceuticals, Inc and Johnson and Johnson, the manufacturers of bortezomib, for attending several conferences, for speaking at educational meetings, and for consulting work. She has also been reimbursed by Celgene, the manufacturer of lenalidomide and thalidomide, for attending several symposia and serving as a speaker.
Assistant Professor of Medicine and Oncology
Division of Hematology/Oncology
Wayne State University School of Medicine
Barbara Ann Karmanos Cancer Institute
Detroit
MI
Disclosures
JZ declares that he has no competing interests.