Last reviewed:
4 Feb 2021
Last updated:
15 Oct 2019
Summary
A human papillomavirus (HPV)-related malignancy, preventable by HPV vaccination, screening, and treatment of high-grade dysplasia.
Cervical cancer screening by cytology (Pap testing) alone, Pap and HPV co-testing, or primary HPV testing may detect pre-invasive disease.
Patients are commonly asymptomatic at presentation, and identified following screening. Patients with advanced disease may present with symptoms such as abnormal vaginal bleeding, postcoital bleeding, vaginal discharge, pelvic or back pain, dyspareunia, or obstructive uropathy.
Staging using International Federation of Gynecology and Obstetrics (FIGO) criteria is based on clinical assessment only. When available, advanced imaging modalities (MRI, PET, PET/CT, CT) are used to evaluate the local extent of disease and to screen for metastases, which may guide treatment planning.
For microinvasive disease, treatment with conisation is recommended.
For early stage invasive disease, surgery is recommended.
For locally advanced disease, chemoradiotherapy is significantly superior to radiotherapy alone.
Definition
Cervical cancer is a human papillomavirus-related malignancy of the uterine cervical mucosa.
History and exam
presence of risk factors
abnormal vaginal bleeding
postcoital bleeding
pelvic or back pain
dyspareunia
cervical mass
cervical bleeding
mucoid or purulent vaginal discharge
bladder, renal, or bowel obstruction
bone pain
human papillomavirus (HPV) infection
age group
HIV infection
early onset of sexual activity (younger than 18)
multiple sexual partners
cigarette smoking
immunosuppression
history of STI
oral contraceptive pill use
high parity
uncircumcised male partner
micronutrient malnutrition
low serum folate
low vitamin C and E levels
alcohol abuse
low socioeconomic status
Diagnostic investigations
vaginal or speculum examination
colposcopy
biopsy
human papillomavirus (HPV) testing
FBC
renal function testing
liver function tests
chest x-ray
intravenous pyelogram
renal ultrasound
barium enema
proctoscopy
cystoscopy
MRI pelvis
PET whole body
PET/CT whole body
CT of chest/abdomen/pelvis with intravenous/oral contrast
Treatment algorithm
Contributors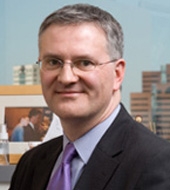 Clinical Director
Medical Gynecologic Oncology
Division of Hematology Oncology
Massachusetts General Hospital
Boston
MA
Disclosures
RTP is a paid participant in scientific advisory boards for Genentech, Roche, and Merck. RTP is an author of a number of references cited in this topic.
Assistant Professor
Department of Radiation Oncology
Brigham and Women's Hospital
Boston
MA
Disclosures
LJL receives research funding from the Koch Institute at the Massachusetts Institute of Technology and the Dana-Farber Cancer Institute. LJL is also the principal investigator of an immunotherapy and radiation trial sponsored by AstraZeneca.
Dr Richard T. Penson and Dr Larissa J. Lee would like to gratefully acknowledge Dr Neil S. Horowitz and Dr Anthony H. Russell, previous contributors to this topic.
Disclosures
NSH and AHR declare that they have no competing interests.
Fellow
Minimally Invasive Gynecologic Surgery
Magee Women's Hospital
University of Pittsburgh Medical Center
PA
Disclosures
LY declares that she has no competing interests.
Consultant in Obstetrics & Gynaecology
Lead Clinician in Colposcopy
Imperial College Healthcare NHS Trust
London
UK
Disclosures
DL declares that she has no competing interests.