Last reviewed:
22 May 2021
Last updated:
06 May 2021
Summary
Lyme disease is an infectious disease transmitted to humans through the bite of infected ticks.
Erythema migrans develops at the site of tick bite usually within 1 to 2 weeks and is a pathognomic feature.
Constitutional symptoms such as fever, headache, myalgias, fatigue, and arthralgias may occur.
Complications of Lyme disease may be neurological, cardiac, or musculoskeletal.
Mainstay of treatment is antibiotic therapy.
There is currently no vaccine; prevention is centred around reducing exposure to ticks.
Definition
Lyme disease is a zoonotic infection caused by a spirochete of genus Borrelia, which is transmitted to humans by ticks. Zoonotic diseases are transmitted between vertebrate animals and humans. Animals serve as the primary reservoir of Borrelia. Ticks become infected by feeding on an infected animal. The most common initial manifestation is a typical skin lesion known as erythema migrans. Later manifestations may include arthritis, or central nervous system or cardiac involvement.
History and exam
presence of risk factors
erythema migrans
constitutional symptoms
facial palsy
arthritis or arthralgia
regional lymphadenopathy
stiff neck
lymphocytoma cutis
acrodermatitis chronica atrophicans
atrioventricular (AV) block or myopericarditis
radiculoneuropathy
encephalomyelitis, peripheral neuropathy, encephalopathy
exposure to infected ticks
outdoor activities
tick bite duration
Diagnostic investigations
enzyme immunoassay or immunofluorescence assay
Lyme-specific IgM and IgG (immunoblot assays)
skin biopsy culture
polymerase chain reaction (PCR)
ECG
Treatment algorithm
Contributors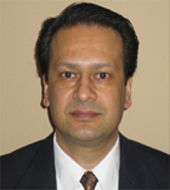 Professor of Medicine and Infectious Diseases
Division of Infectious Diseases
Southern Illinois University School of Medicine
Springfield
IL
Disclosures
JK declares that he has no competing interests.
Dr Janak Koirala would like to gratefully acknowledge Dr Tin Han Htwe and Dr Cristian A. Spiel, previous contributors to this topic.
Disclosures
THH and CAS declare that they have no competing interests.