Summary
Low back pain (LBP) causes more disability globally than any other condition.[1]Hoy D, March L, Brooks P, et al. The global burden of low back pain: estimates from the Global Burden of Disease 2010 study. Ann Rheum Dis. 2014 Jun;73(6):968-74. https://www.doi.org/10.1136/annrheumdis-2013-204428 http://www.ncbi.nlm.nih.gov/pubmed/24665116?tool=bestpractice.com The point prevalence is 9.4% and the lifetime prevalence exceeds 80%.[1]Hoy D, March L, Brooks P, et al. The global burden of low back pain: estimates from the Global Burden of Disease 2010 study. Ann Rheum Dis. 2014 Jun;73(6):968-74. https://www.doi.org/10.1136/annrheumdis-2013-204428 http://www.ncbi.nlm.nih.gov/pubmed/24665116?tool=bestpractice.com [2]Balagué F, Mannion AF, Pellisé F, et al. Non-specific low back pain. Lancet. 2012 Feb 4;379(9814):482-91. http://www.ncbi.nlm.nih.gov/pubmed/21982256?tool=bestpractice.com LBP accounts for over 4% of accident and emergency department visits, making it one of the ten most common presenting complaints.[3]Edwards J, Hayden J, Asbridge M, et al. Prevalence of low back pain in emergency settings: a systematic review and meta-analysis. BMC Musculoskelet Disord. 2017 Apr 4;18(1):143. https://www.doi.org/10.1186/s12891-017-1511-7 http://www.ncbi.nlm.nih.gov/pubmed/28376873?tool=bestpractice.com
The primary purpose of the initial encounter is to evaluate whether the symptoms suggest a more serious underlying condition. The general prognosis of acute LBP is favourable, as 90% of patients recover without sequelae.[4]Spitzer WO, LeBlanc FE, Dupuis M, et al. Scientific approach to the assessment and management of activity-related spinal disorders: a monograph for clinicians. Report of the Quebec Task Force on Spinal Disorders. Spine. 1987 Sep;12(7 Suppl):S1-59. http://www.ncbi.nlm.nih.gov/pubmed/2961086?tool=bestpractice.com Recurrences are common, but most relapses are not disabling.
A smaller subset of the population may be incapacitated from chronic LBP, defined as symptoms persistent for >6 months. Several factors have been found to increase the risk of developing disabling LBP. These include maladaptive pain coping behaviours, non-organic signs, functional impairment, poor general health status, and psychiatric comorbidities.[5]Chou R, Shekelle P. Will this patient develop persistent disabling low back pain? JAMA. 2010 Apr 7;303(13):1295-302. http://www.ncbi.nlm.nih.gov/pubmed/20371789?tool=bestpractice.com The clinician should be aware of these risk factors when counselling and treating patients.
Differentials
Lumbar muscular strain/sprain
Herniated nucleus pulposus
Spinal stenosis
Compression fracture
Degenerative disc disease or facet arthropathy
Sacroiliitis
Spondylolysis and/or spondylolisthesis
Vertebral discitis/osteomyelitis
Malignancy
Inflammatory spondyloarthropathy
Connective tissue disease
Aortic abdominal aneurysm
Pancreatitis
Pyelonephritis
Renal colic
Peptic ulcer disease
Spinal epidural abscess
Cauda equina syndrome
Contributors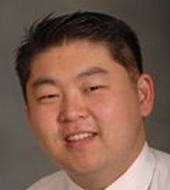 Associate Professor
Department of Orthopedic Surgery
William Beaumont Hospital
Royal Oak
MI
Disclosures
DKP is a paid consultant for Stryker, K2M, and Aegis Spine; and has received royalties from HD LifeSciences.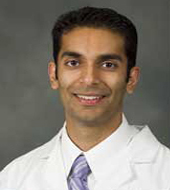 Professor
Department of Orthopedic Surgery
Rush University Medical Center
Chicago
IL
Disclosures
KS has received royalties from Zimmer, Stryker, Pioneer, Lippincott Williams & Wilkins, Thieme, Jaypee Publishing, and Slack Publishing. He holds stock in Avaz Surgical, LLC, and Vital 5, has consulted for Depuy, Zimmer, and Stryker, and is on the board of directors for CSRS, ISASS, AAOS, SRS, Vertebral Column - ISASS. KS has received a CSRS resident grant.
Dr Daniel K. Park and Dr Kern Singh would like to gratefully acknowledge Dr Howard S. An, a previous contributor to this topic. HSA declares that he has no competing interests.
Professor of Medicine
Mayo Clinic College of Medicine
Division of Rheumatology
Rochester
MN
Disclosures
ELM declares that he has no competing interests.