Last reviewed:
13 Apr 2021
Last updated:
19 Dec 2019
Summary
Raynaud phenomenon (RP) is common, affecting between 3% and 5% of the population.
The diagnosis is made clinically: digits turn white (pallor) then blue with deoxygenation and/or red with reperfusion; pallor is well demarcated.
Primary RP often needs no pharmacologic treatment. Keeping warm, smoking cessation, regular exercise, and avoiding stress are recommended.
Secondary RP can be severe, especially when associated with scleroderma. Other connective tissue diseases, malignancy, and atherosclerosis may also be the underlying cause.
In secondary RP, calcium-channel blockers, angiotensin receptor antagonists, ACE inhibitors, SSRIs, systemic and topical nitrates, phosphodiesterase-5 inhibitors, and prostacyclins are potential treatment options.
Complications in secondary RP include severe digital ischemia, gangrene, digital ulcers, and infection.
Pain relief may be an important adjunctive treatment. There are few data for complementary therapies.
Definition
Raynaud phenomenon (RP) is characterized by vasospasm that causes digits to change color to white (pallor) from lack of blood flow, usually brought on by cold temperatures. Affected areas subsequently turn blue due to deoxygenation and/or red due to reperfusion. It can be a painful condition and can lead to complications.
History and exam
digit pain/discomfort
digital paresthesia
pallor of digits
red and/or blue discoloration of digits
dilated capillaries at nailbeds
well-defined discoloration
magnification of nailbeds
heartburn
dysphagia
puffy hands
tight skin
arthralgia
photosensitivity
oral/nasal ulcers
alopecia
butterfly rash
sclerodactyly
telangiectasia
pleuritic chest pain
digital ulcers
digital pits
digital tuft resorption
gangrene of fingertip/finger
raised painful red lesions on finger tips
autoamputation
female
family history
connective tissue disease
vibration injury
Buerger disease
prolonged cold exposure/frostbite
colder climate
smoking
ischemia
migraine
glaucoma
Diagnostic investigations
clinical diagnosis
antinuclear antibody
CBC
erythrocyte sedimentation rate
creatinine
urinalysis
Treatment algorithm
Contributors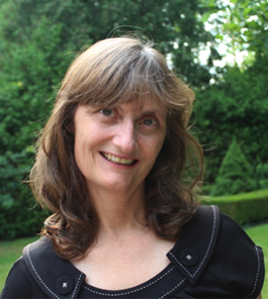 Professor of Medicine
Division of Rheumatology
Department of Medicine
University of Western Ontario
Schulich School of Medicine and Dentistry
Head
Division of Rheumatology
St. Joseph's Health Care
London
Ontario
Canada
Disclosures
JP has attended advisory boards for Actelion, the manufacturer of bosentan. JP is an author of a number of references cited in this topic.