Last reviewed:
11 Apr 2021
Last updated:
21 Mar 2018
Summary
Inability to produce gastric acid. Most commonly caused by gastric atrophy. Gastric atrophy, with or without autoimmune gastritis, is present in about 15% of older people and is thought to be initiated by infection with Helicobacter pylori.
Usually asymptomatic but may present with signs and/or symptoms of iron, cobalamin (vitamin B12), or calcium deficiency and may predispose to enteric infection with organisms such as Clostridium difficile, Salmonella, and Campylobacter.
May interfere with the absorption of certain drugs including thyroxine, ketoconazole, itraconazole, and dipyridamole.
The most common cause of hypergastrinaemia.
Although the prognosis is excellent, it carries a small increased risk for the development of gastric adenocarcinoma and gastric carcinoid tumour.
Definition
Achlorhydria indicates the inability to produce gastric acid (i.e., hydrochloric acid [HCl]), even after stimulation with secretagogues (e.g., pentagastrin [gastrin analogue], histamine, betazole [histamine analogue], or a meal). Serum gastrin is a marker for gastric acid output. A decrease in gastric acid interrupts a negative feedback pathway controlling gastrin secretion, and leads to elevated serum gastrin levels (hypergastrinaemia).[1]Schubert ML, Peura DA. Control of gastric acid secretion in health and disease. Gastroenterology. 2008 Jun;134(7):1842-60. http://www.ncbi.nlm.nih.gov/pubmed/18474247?tool=bestpractice.com [2]Brand SJ, Stone D. Reciprocal regulation of antral gastrin and somatostatin gene expression by omeprazole-induced achlorhydria. J Clin Invest. 1988 Sep;82(3):1059-66. http://www.jci.org/articles/view/113662/pdf http://www.ncbi.nlm.nih.gov/pubmed/2901431?tool=bestpractice.com [3]Wu SV, Giraud A, Mogard M, et al. Effects of inhibition of gastric secretion on antral gastrin and somatostatin gene expression in rats. Am J Physiol. 1990 May;258(5 Pt 1):G788-93. http://www.ncbi.nlm.nih.gov/pubmed/1692193?tool=bestpractice.com [4]Manela FD, Ren J, Gao J, et al. Calcitonin gene-related peptide modulates acid-mediated regulation of somatostatin and gastrin release from rat antrum. Gastroenterology. 1995 Sep;109(3):701-6. http://www.ncbi.nlm.nih.gov/pubmed/7657098?tool=bestpractice.com The most common cause of achlorhydria is chronic atrophic gastritis of the fundus and corpus (body) of the stomach (also termed gastric corpus atrophy, oxyntic gastric atrophy, chronic atrophic gastritis, and gastric atrophy), which is characterised histopathologically as loss of oxyntic glands.[5]El-Zimaity H. Gastritis and gastric atrophy. Curr Opin Gastroenterol. 2008 Nov;24(6):682-6. http://www.ncbi.nlm.nih.gov/pubmed/19122515?tool=bestpractice.com [6]Sepulveda AR, Patil M. Practical approach to the pathologic diagnosis of gastritis. Arch Pathol Lab Med. 2008 Oct;132(10):1586-93. http://www.ncbi.nlm.nih.gov/pubmed/18834216?tool=bestpractice.com [7]Rugge M, Genta RM. Staging and grading of chronic gastritis. Hum Pathol. 2005 Mar;36(3):228-33. http://www.ncbi.nlm.nih.gov/pubmed/15791566?tool=bestpractice.com It is the oxyntic (oxys: Greek for acid) glands that contain the acid-producing parietal cells.
History and exam
age >60 years
female sex
autoimmune disorders
weakness
lethargy
decreased exercise tolerance
skin and conjunctival pallor
paraesthesias and difficulty ambulating
nutritional deficiency (cobalamin, iron, calcium, vitamin D)
enteric infection
memory loss, irritability, depression, and dementia
ataxia, shuffling gait, decreased position sense, decreased vibration sense
pale, smooth, and glossy tongue
koilonychia
autoimmune disorders
age >60 years
Helicobacter pylori infection
prior gastric surgery
hypergastrinaemia
gastric carcinoid
Diagnostic investigations
haemoglobin
biopsy of corpus and/or fundus of stomach
intragastric pH
serum gastrin
gastric acid secretory test (gastric analysis)
parietal cell antibodies
intrinsic factor antibodies
urea breath test: Helicobacter pylori infection
histology: Helicobacter pylori infection
rapid urease test on biopsy samples: Helicobacter pylori infection
stool antigen test: Helicobacter pylori infection
serology: Helicobacter pylori infection
polymerase chain reaction (PCR): Helicobacter pylori infection
fluorescence in situ hybridisation: Helicobacter pylori infection
serum pepsinogen I and II (PGI and PGII)
serum ghrelin
Treatment algorithm
Contributors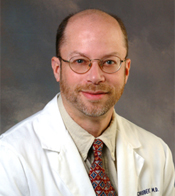 Professor of Medicine and Physiology
Virginia Commonwealth University Health System
Chief of Gastroenterology
McGuire VAMC
Richmond
VA
Disclosures
MLS is an author of several studies referenced in this monograph.
Dr Mitchell L. Schubert would like to gratefully acknowledge Dr Juan Diego Baltodano, a previous contributor to this monograph. JDB declares that he has no competing interests.
Professor of Medicine
David Geffen School of Medicine at UCLA
Los Angeles
CA
Disclosures
JP declares that he has no competing interests.
Associate Professor of Gastroenterology and Internal Medicine
Medical University of Graz
Attending Gastroenterologist
University Hospitals Graz
Austria
Disclosures
HFH has been reimbursed by Astra Zeneca, Nycomed, and Janssen, the manufacturers of proton-pump inhibitors, for attending several conferences and speaking, and has been paid by Astra Zeneca for running educational programs.