Last updated:
February 2018
Summary
Pathophysiology involves suppression of the hypothalamic-pituitary-adrenal axis.
Symptoms may be related to rapid tapering or cessation of exogenous glucocorticoids (resulting in a form of secondary adrenal insufficiency) or withdrawal from endogenous glucocorticoid excess (e.g., Cushing's syndrome after treatment). Even locally administered glucocorticoids may result in adrenal suppression.
The adrenocorticotropic hormone stimulation test is generally the most useful test to detect adrenal suppression.
Treatment consists of augmented corticosteroid therapy plus supportive care for any intercurrent stress or overt signs of adrenal insufficiency. Preventive measures include minimising corticosteroid dose and duration when possible.
Definition
Adrenal suppression refers to decreased cortisol production as a result of negative feedback on the hypothalamic-pituitary-adrenal axis, caused by excess glucocorticoids. The consequence is decreased production of both corticotropin-releasing hormone from the hypothalamus and adrenocorticotropic hormone from the pituitary gland, leading to a decrease in serum cortisol levels.[1]Schlaghecke R, Kornely E, Santen RT, et al. The effect of long-term glucocorticoid therapy on pituitary-adrenal responses to exogenous corticotropin-releasing hormone. N Engl J Med. 1992 Jan 23;326(4):226-30. http://www.nejm.org/doi/full/10.1056/NEJM199201233260403#t=article http://www.ncbi.nlm.nih.gov/pubmed/1309389?tool=bestpractice.com
History and exam
presence of risk factors
sudden cessation or rapid tapering of glucocorticoids
hx of weight gain and increased appetite
hx of depression, agitation, or sleep disorders
hx of easy bruising
fatigue, anorexia, or weight loss
nausea or vomiting
dizziness or orthostatic symptoms
myalgia or arthralgia
abdominal pain
cushingoid examination features
hx of difficult-to-control diabetes or hypertension
absence of hyperpigmentation or autoimmune stigmata
typical features of underlying disease
medroxyprogesterone acetate use
hx of treatment for endogenous Cushing's syndrome
hypotension with or without orthostasis
systemic glucocorticoid administration
high potency or dose of exogenous glucocorticoids
local glucocorticoid administration
glucocorticoid treatment >3 weeks
non-physiological scheduling of glucocorticoid dose
megestrol use
medroxyprogesterone use
Diagnostic investigations
Treatment algorithm
Contributors
Associate Professor
Department of Endocrinology
Cleveland Clinic Foundation
Cleveland
OH
Disclosures
MCL is an author of one reference cited in this monograph.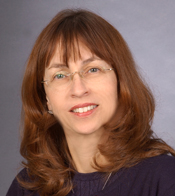 Staff Endocrinologist
Orlando Veterans Administration Hospital
Associate Professor Internal Medicine
University of Central Florida
Orlando
FL
Disclosures
SLQ declares that she has no competing interests.
Head
Department of Endocrinology
University Hospital of Bordeaux
Pessac
France
Disclosures
AT declares that he has no competing interests.
Clinical Lecturer
Honorary Consultant
Department of Endocrinology
Barts and The London School of Medicine and Dentistry
St Bartholomew's Hospital
London
UK
Disclosures
MD declares that she has no competing interests.