Last reviewed:
March 2020
Last updated:
September 2018
Summary
Proteinuria or haematuria, and/or a reduction in the glomerular filtration rate, for more than 3 months' duration.
The most common causes are diabetes mellitus and hypertension.
The majority of people are asymptomatic, and the diagnosis is determined only by laboratory studies.
Glycaemic control for diabetic nephropathy and optimisation of blood pressure are key in slowing the progression of disease.
Increased risk for cardiovascular disease.
Definition
Chronic kidney disease (CKD), also known as chronic renal failure, is defined by either a pathological abnormality of the kidney, such as haematuria and/or proteinuria, or a reduction in the glomerular filtration rate to <60 mL/minute/1.73 m² for ≥3 months' duration.[1]Kidney Disease: Improving Global Outcomes (KDIGO). KDIGO 2012 clinical practice guideline for the evaluation and management of chronic kidney disease. Kidney Int Suppl. 2013 Jan;3(1):1-150. http://www.kdigo.org/clinical_practice_guidelines/pdf/CKD/KDIGO_2012_CKD_GL.pdf
History and exam
presence of risk factors
fatigue
oedema
nausea with/without vomiting
pruritus
anorexia
infection-related glomerular disease
arthralgia
enlarged prostate gland
foamy-appearing urine
cola-coloured urine
rashes
dyspnoea
orthopnoea
seizures
retinopathy
diabetes mellitus
hypertension
age >50 years
childhood kidney disease
smoking
obesity
black or Hispanic ethnicity
family history of chronic kidney disease
autoimmune disorders
male sex
long-term use of NSAIDs
Diagnostic investigations
Treatment algorithm
Contributors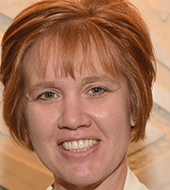 Assistant Professor of Medicine
University of Arkansas for Medical Sciences
Staff Physician
Central Arkansas Veterans Healthcare System
Little Rock
AR
Disclosures
MWK declares that she has no competing interests.
Dr Michelle Krause would like to gratefully acknowledge Professor Sudhir V. Shah, a previous contributor to this topic. SVS declares that he has no competing interests.
Professor
Internal Medicine - Nephrology
Southwestern Medical School
The University of Texas Southwestern Medical Center at Dallas
Dallas
TX
Disclosures
RT declares that he has no competing interests.
Professor of Nephrology
UCL Division of Medicine
University College London
London
UK
Disclosures
GHN declares that he has no competing interests.