Last reviewed:
25 May 2021
Last updated:
28 Apr 2020
Summary
Usually noted clinically when serum bilirubin is >85.5 micromol/L (5 mg/dL). Occurs in 50% to 70% of term neonates. Most cases physiological.
Jaundice in the first 24 hours of life is considered pathological.
Treatment for severe hyperbilirubinaemia includes phototherapy and/or exchange transfusion.
The major complication of unconjugated hyperbilirubinaemia is kernicterus.
Definition
Neonatal jaundice is the yellowing discoloration of the skin and sclera of a neonate, which is caused by increased levels of bilirubin in the blood. A neonate refers to an infant in the first 28 days of life.
This topic focuses on recognising and managing early neonatal jaundice, which is most commonly caused by unconjugated hyperbilirubinaemia. While prolonged jaundice with conjugated hyperbilirubinaemia may present during this period, appropriate management depends on the pathological cause and detailed commentary is beyond the scope of this material.
History and exam
presence of risk factors
cephalocaudal progression
decreasing gestational age
male
family history of jaundice
family history of anaemia
family history of splenectomy
maternal exposure to sulphonamides or antimalarials
hepatosplenomegaly
microcephaly
chorioretinitis
small for gestational age
cephalhaematoma
hypertonia
high-pitched cry
retrocollis
opisthotonus
perinatal asphyxia
macrosomia
plethora
hypotonia
lethargy
Asian
American-Indian
maternal diabetes
oxytocin in labour
low birth weight
decreased gestational age
decreased caloric intake and weight loss
breastfeeding
delayed cord clamping (2-3 minutes)
genetic factors
Diagnostic investigations
transcutaneous bilirubinometer
total serum bilirubin
direct Coombs' test
direct serum bilirubin
haematocrit
FBC
reticulocyte count
peripheral blood smear
blood groups
glucose-6-phosphate dehydrogenase screening
osmotic fragility test
blood culture
liver function tests
urine for reducing substances
plasma amino acids
urine organic acids
urine culture
abdominal ultrasound
percutaneous liver biopsy
Treatment algorithm
Contributors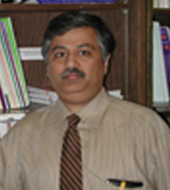 Professor of Pediatrics Obstetrics and Gynecology
Drexel University College of Medicine
Chief, Section of Neonatal Medicine
St. Christopher's Hospital for Children/Hahnemann University Hospital/Temple University Hospital
Philadelphia
PA
Disclosures
VB declares that he has no competing interests.
Professor of Pediatrics
Baylor College of Medicine
Section Head and Service Chief of Neonatology
Texas Children's Hospital
Houston
TX
Disclosures
GKS declares that he has no competing interests.
Consultant Neonatologist
Neonatology
Medway Maritime Hospital
Gillingham
UK
Disclosures
HM declares that she has no competing interests.