Last reviewed:
8 Apr 2021
Last updated:
18 Dec 2020
Summary
Retinal detachment is an acute or progressive condition in which the neuroretina separates from the retinal pigment epithelium with accumulation of sub-retinal fluid and loss of retinal function.
May be primary (rhegmatogenous retinal detachment), secondary to traction, or exudative in nature.
In rhegmatogenous retinal detachment, retinal discontinuity promotes retinal detachment.
Diagnosis is by indirect ophthalmoscopy or slit-lamp examination. In case of media opacity, B-scan ultrasonography is necessary.
Left untreated, rhegmatogenous retinal detachment typically results in blindness.
Surgical treatment is aimed at preventing fluid access to the sub-retinal space through the break and eliminating the traction causing the break.
If treated, prognosis is generally good. The most common cause of failure is scarring due to proliferative vitreoretinopathy.
Definition
Retinal detachment (RD) is typically a progressive condition in which the neuroretina separates (detaches) from the retinal pigment epithelium. Sub-retinal fluid accumulates, and the retina temporarily loses its function. In case of a rhegmatogenous RD, the separation is due to a retinal discontinuity (break, tear).[1]Robertson DM, Norton EW. Long-term follow-up of treated retinal breaks. Am J Ophthalmol. 1973;75:395-404. http://www.ncbi.nlm.nih.gov/pubmed/4697192?tool=bestpractice.com In the tractional form, RD is caused by proliferative membranes, whether present on the retinal surface or, less commonly, underneath it (sub-retinal strands). No retinal break is present, although it may subsequently develop (combined rhegmatogenous/tractional RD). Similarly, rhegmatogenous RD may develop a secondary tractional element. In the serous form, RD is caused by the sub-retinal accumulation of fluid, other than that originating in the vitreous cavity, caused by leaking retinal blood vessels or discontinuities in the retinal pigment epithelium. In the haemorrhagic form, RD is caused by the accumulation of sub-retinal blood, most commonly due to trauma. Retinoschisis is not an RD in the true sense of the word; here layers of the neuroretina split, and the fluid is between layers of the neuroretina. Full thickness retinal detachment can rarely complicate retinoschisis.
History and exam
presence of risk factors
loss or deterioration of central vision
flashes of light
loss of peripheral visual field
posterior vitreous detachment
increasing age
myopia exceeding -8 D
previous cataract surgery
trauma
ocular inflammation/infection
previous ophthalmic surgery
intraocular tumour
vitreous haemorrhage
affected fellow eye
diabetes mellitus
peripheral retinal degeneration
anatomical abnormality
age-related macular degeneration
Diagnostic investigations
visual acuity testing
slit-lamp examination
indirect ophthalmoscopy
B-scan ultrasonography of affected eye
CT/MRI of orbit
Treatment algorithm
Contributors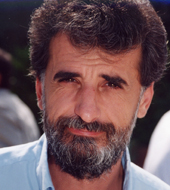 Director of Clinical Research
Helen Keller Foundation for Research and Education
Associate Professor of Ophthalmology
University of Alabama at Birmingham
Birmingham
AL
Consultant and Chief Vitreoretinal Surgeon
Milos Klinika
Belgrade
Serbia
Consultant
Zagorskiego Klinik
Nałęczów/Rzeszów
Poland
Disclosures
FK declares that he has no competing interests.
Dr Kuhn would like to gratefully acknowledge Dr Robert Morris, a previous contributor to this monograph. RM declares that he has no competing interests.