Last reviewed:
26 Dec 2020
Last updated:
20 Nov 2018
Summary
Acute contagious illness, characterised by fever, petechial or purpuric rash, and signs of sepsis and/or meningitis.
May progress rapidly to septic shock, with hypotension, acidosis, and disseminated intravascular coagulation.
Highest rates of invasive infection are in children under 5 years of age, especially under 1 year of age, with a second peak occurring in 11- to 22-year-olds and third peak in people >65 years of age.
Diagnosis confirmed by isolation of Neisseria meningitidis from a normally sterile body site.
Confirmed meningococcal infection is treated with a third-generation cephalosporin. Where a cephalosporin is not appropriate, the choice of agent is based on the individual patient circumstances, antibiotic susceptibilities, and local availability.
Case fatality rate is 10% to 15%. Between 10% and 20% of survivors have moderate to severe sequelae, including hearing loss, motor and cognitive disabilities, blindness, or ischaemic injuries of the skin or extremities.
Definition
Meningococcal infections are caused by Neisseria meningitidis, a gram-negative diplococcus that colonises the nasopharynx. Bacteria invade the bloodstream or spread within the respiratory tract. A case is confirmed by detection of N meningitidis-specific nucleic acid (using a validated polymerase chain reaction assay) in a specimen obtained from a normally sterile site (e.g., blood or cerebrospinal fluid), or by isolation of N meningitidis from a normally sterile site or from purpuric lesions.[1]Centers for Disease Control and Prevention. Meningococcal disease. In: Manual for the surveillance of vaccine-preventable diseases. October 2018 [internet publication]. https://www.cdc.gov/vaccines/pubs/surv-manual/chpt08-mening.html Probable cases include those where N meningitidis antigen is detected by immunohistochemical staining on formalin-fixed tissue, or in cerebrospinal fluid by latex agglutination.
History and exam
presence of risk factors
rapid onset of illness
fever
irritability
leg pain
seizures
neck pain
headache
confusion
altered consciousness
hypotension
pallor or mottled skin
rash
cold hands and feet
neck stiffness
photophobia
hypotonia
high-pitched cry
Kernig's sign
Brudzinski's sign
bulging fontanelle
lethargy
poor appetite or feeding
nausea or vomiting
thirst
coryza, sore throat, or cough
respiratory distress
tachycardia
young age
complement deficiency
asplenia or hyposplenia
residence in dormitory
immunoglobulin deficiency
close contact with invasive meningococcal infection
household crowding
travel to a hyperendemic or epidemic area
laboratory workers
eculizumab
recent move into a new community
tobacco smoke exposure
respiratory infection
visiting bars/clubs
kissing
Diagnostic investigations
blood cultures
FBC and differential
electrolytes, Ca, Mg, glucose
coagulation profile (prothrombin time, INR, activated PPT, fibrinogen, fibrin degradation products)
More 1st investigations to order
cerebrospinal fluid (CSF) Gram stain
CSF cell count and differential
CSF glucose, protein
CSF culture
antigen detection in CSF
chest x-ray
CT head
Gram stain of non-CSF body fluid
culture of non-CSF body fluid
immunohistochemical staining of skin lesion biopsy
echocardiography
joint x-ray
polymerase chain reaction
More investigations to consider
Treatment algorithm
Contributors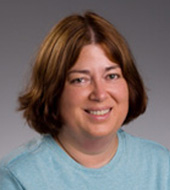 Associate Member
St. Jude Children's Research Hospital
Associate Professor of Pediatrics
University of Tennessee Health Sciences Center
Memphis
TN
Disclosures
EA declares that she has no competing interests.