Last reviewed:
13 Apr 2021
Last updated:
22 May 2020
Summary
Diabetic kidney disease (DKD) is usually a clinical diagnosis in a patient with long-standing diabetes (>10 years) with albuminuria and/or reduced estimated glomerular filtration rate (eGFR) in the absence of signs or symptoms of other primary causes of kidney damage.
Symptoms, which may be absent until the disease is advanced, include fatigue, anorexia, and swelling of the extremities. Signs include hypertension, oedema, and findings of associated microvascular complications (diabetic retinopathy and neuropathy). In clinical uraemia, nausea and vomiting, dysgeusia (altered taste), and hiccups supervene. 
Proteinuria is the characteristic laboratory finding. Deterioration in renal function may develop as the disease advances. However, the pattern of albuminuria and reduced glomerular filtration rate (GFR) is changing, and reduced GFR without albuminuria is becoming more common. Such patients usually have a better renal prognosis than those with overt albuminuria.
Treatment includes intensive control of hyperglycaemia and hypertension with ACE inhibitors, angiotensin-receptor blockers (ARBs), or other antihypertensives. Lipid reduction and smoking cessation may be beneficial.
Complications include hypoglycaemia due to intensive treatment of hyperglycaemia, hyperkalaemia as an adverse effect of ACE inhibitors or ARBs, volume depletion due to diuresis, and inadequate protein/caloric intake leading to malnutrition. Some patients may reach end-stage renal failure, requiring dialysis.
Definition
Diabetic kidney disease (DKD) is defined by albuminuria (increased urinary albumin excretion is defined as ≥3.4 mg/mmol [30 mg/g]) and progressive reduction in glomerular filtration rate (GFR) in the setting of a long duration of diabetes (>10 years' duration of type 1 diabetes; may be present at diagnosis in type 2 diabetes), and is typically associated with retinopathy.[1]American Diabetes Association. Standards of medical care in diabetes - 2020. Diabetes Care. 2020;43(suppl 1):S1-S212. https://care.diabetesjournals.org/content/43/Supplement_1  In most patients with diabetes, chronic kidney disease (CKD) can be attributable to diabetes if these features are met; however, CKD may be present without retinopathy in type 2 diabetes. Other cause(s) of CKD should be considered in the presence of rapidly decreasing GFR, active urinary sediment (e.g., cellular casts in urine), the absence of diabetic retinopathy in patients with type 1 diabetes, or signs or symptoms of other systemic disease. The diagnosis is most conclusively made by kidney biopsy, though it is rarely necessary.
History and exam
presence of risk factors
hypertension
signs of retinopathy
oedema
poor vision
numbness of the lower extremities
pain of the lower extremities
constitutional symptoms (advanced disease)
foot changes
orthostatic hypotension
skin changes
muscular atrophy
pallor (as GFR declines)
bleeding tendency (advanced disease)
Kussmaul's respirations (advanced disease)
sustained hyperglycaemia
hypertension
family history of hypertension and/or kidney disease
obesity
smoking
physical inactivity
dyslipidaemia
high protein, fat, and sodium intake
Diagnostic investigations
urinalysis
urinary albumin to creatinine ratio (ACR)
serum creatinine with GFR estimation
kidney ultrasound
albumin excretion rate (AER)
CT abdomen
magnetic resonance angiography
Doppler ultrasound
kidney biopsy
Treatment algorithm
Contributors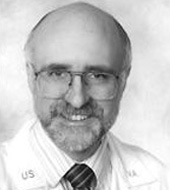 Professor of Medicine
Division of Nephrology
Loyola University Medical Center
Maywood
IL
Associate Chief of Staff for Clinical Affairs and Education
Veterans Affairs Hospital
Hines
IL
Disclosures
DJL declares that he has no competing interests.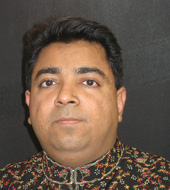 Assistant Professor of Medicine
Southern Illinois University School of Medicine
Springfield
IL
Disclosures
IM declares that he has no competing interests.
Professor of Medicine
Department of Medicine
Division of Nephrology
Indiana University School of Medicine
Indianapolis
IN
Disclosures
RA declares that he has no competing interests.
Associate Professor
Baker IDI Heart and Diabetes Institute
Melbourne
Australia
Disclosures
MCT has received honoraria for speaking and educational sessions conducted by Sanofi-Aventis, Servier, Boehringer-Ingleheim, Abbott, Amgen, and Jansen-Cilag.
Consultant/Senior Lecturer in Renal Medicine
Belfast City Hospital and Queen's University Belfast
Belfast City Hospital
Belfast
Northern Ireland
UK
Disclosures
DF has no share options, research support, or employment with pharmaceutical companies. He has received one-time speaking fees to cover his time preparing educational talks in the broad areas of diabetic nephropathy and chronic kidney disease, promoting early recognition and evidence-based or best practice management.