Last reviewed:
7 Apr 2021
Last updated:
10 Dec 2019
Summary
Autosomal-recessive condition characterised by a predominantly conjugated hyperbilirubinaemia.
Patients are generally asymptomatic and jaundice may be an incidental finding.
Over 50% of the serum bilirubin is conjugated and bilirubinuria is typically present.
Symptomatically similar to Dubin-Johnson syndrome but the liver is histologically normal.
A benign condition with a normal life expectancy, and no specific therapy is required.
Definition
Rotor's syndrome (RS) is a familial disorder of bilirubin metabolism characterised by a benign, non-haemolytic jaundice, due to chronic elevation of predominantly serum conjugated bilirubin. The unconjugated bilirubin fraction is also elevated.[1]Rotor AB, Manahan L, Florentin A. Familial non-hemolytic jaundice with direct Van Den Bergh reaction. Acta Med Phil. 1948;5:37-49.[2]Namihisa T, Yamaguchi K. The constitutional hyperbilirubinemia in Japan: studies in 139 cases reported during the period 1963 to 1969. Gastroenterol Jpn. 1973;8:311-321.[3]Fretzayas AM, Stavrinadis CS, Koukoutsakis PM, et al. Diagnostic approach of Rotor syndrome with cholescintigraphy. Clin Nucl Med. 1997;22:635-636. http://www.ncbi.nlm.nih.gov/pubmed/9298301?tool=bestpractice.com
History and exam
jaundice
dark-coloured urine
glucose-6-phosphate dehydrogenase deficiency
beta-thalassaemia
Diagnostic investigations
serum total bilirubin
serum conjugated bilirubin
urinary bilirubin
serum aminotransferases, alkaline phosphatase, and gamma-GT
haemoglobin
absolute reticulocyte count
blood smear
plasma haptoglobin
serum bile acids (total)
urinary coproporphyrins
liver biopsy
ultrasound of the liver and biliary tree
oral cholecystogram
cholescintigraphy with 99mTc-HIDA
molecular genetic testing
sulphobromophthalein (BSP) plasma retention test
Treatment algorithm
Contributors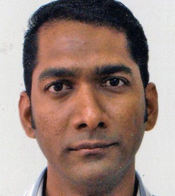 Consultant Paediatric Gastroenterologist
University Hospital Southampton
Southampton
UK
Disclosures
TAFC declares that he has no competing interests.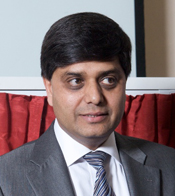 Professor of Paediatric Hepatology
King's College Hospital
London
UK
Disclosures
AD declares that he has no competing interests.