Images and videos
Images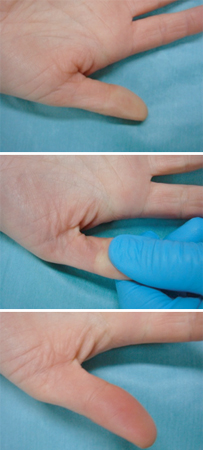 Sepsis in adults
Capillary refill time. Top image: normal skin tone; middle image: pressure applied for 5 seconds; bottom image: time to hyperaemia measured
From the collection of Ron Daniels, MB, ChB, FRCA; used with permission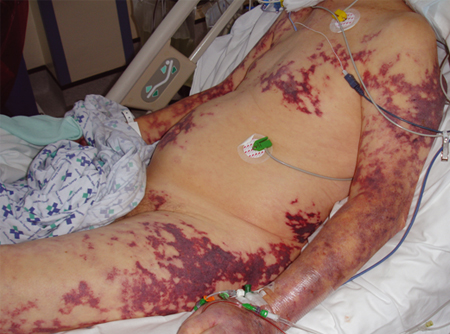 Sepsis in adults
Severe purpura fulminans; classically associated with meningococcal sepsis but can occur with pneumococcal sepsis
From the collection of Ron Daniels, MB, ChB, FRCA; used with permission
Sepsis in adults
National Early Warning Score 2 (NEWS2) is an early warning score produced by the Royal College of Physicians in the UK. It is based on the assessment of six individual parameters, which are assigned a score of between 0 and 3: respiratory rate, oxygen saturations, temperature, blood pressure, heart rate, and level of consciousness. There are different scales for oxygen saturation levels based on a patient's physiological target (with scale 2 being used for patients at risk of hypercapnic respiratory failure). The score is then aggregated to give a final total score; the higher the score, the higher the risk of clinical deterioration
Created by BMJ; adapted from Royal College of Physicians. National Early Warning Score (NEWS) 2. 2017 [internet publication].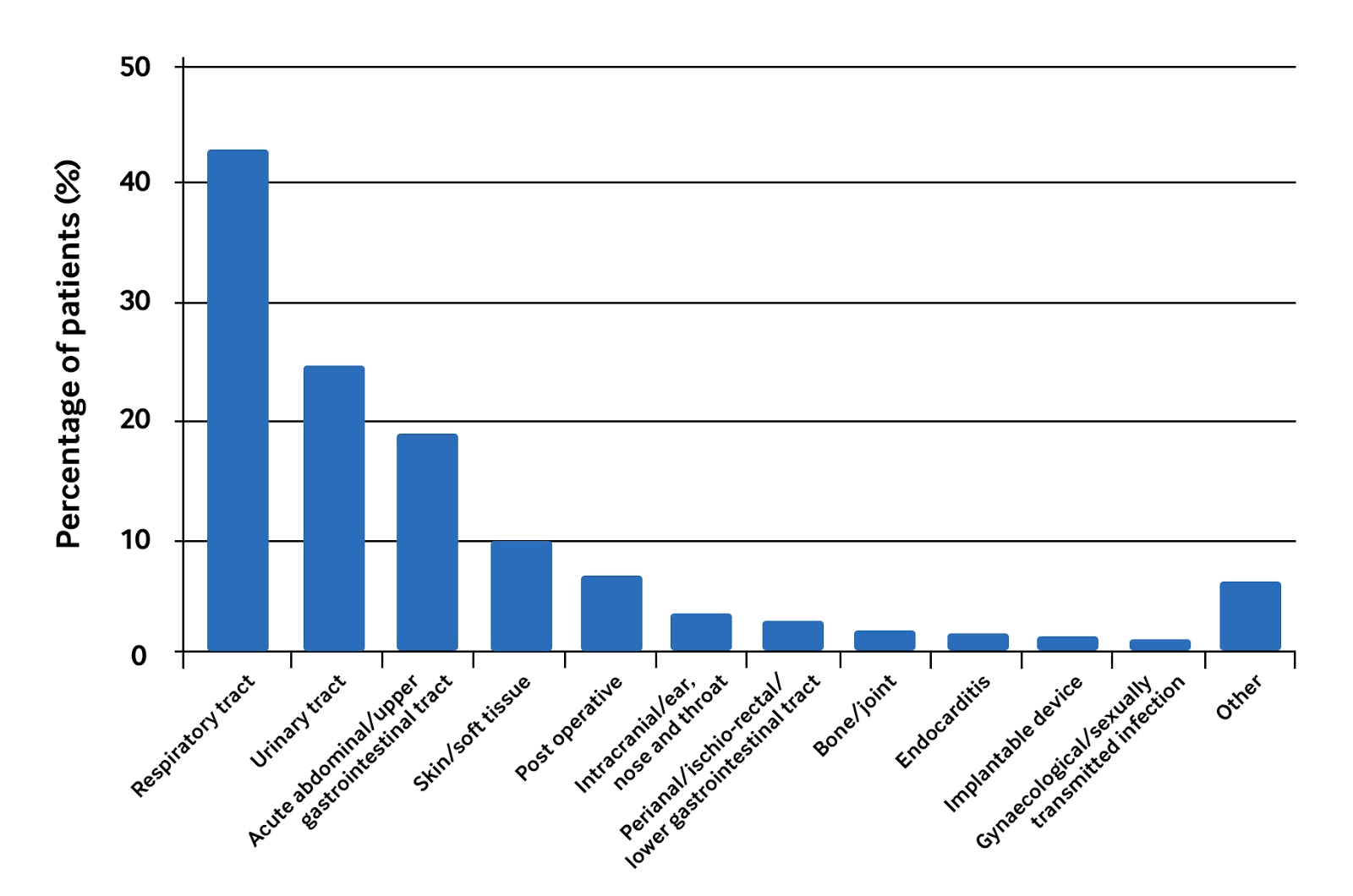 Sepsis in adults
The relative frequencies of sources of infection in sepsis
Created by the BMJ Knowledge Centre; based on 'NCEPOD. Just say sepsis! Nov 2015'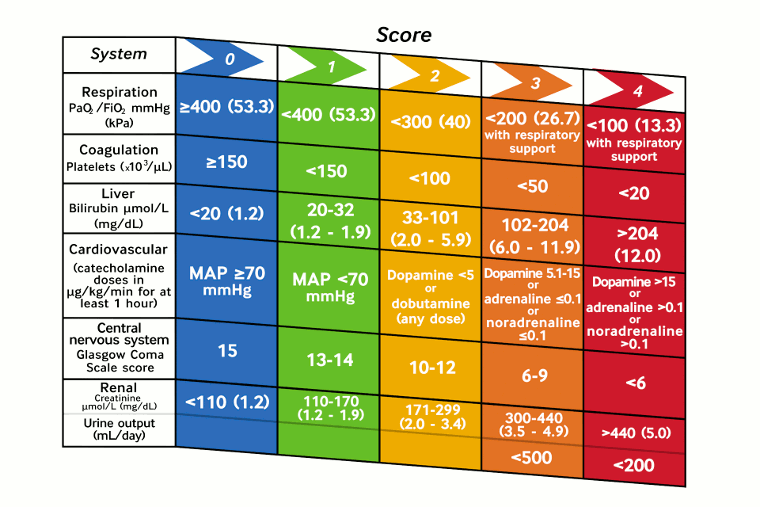 Sepsis in adults
Sequential (or Sepsis-related) Organ Failure Assessment (SOFA) criteria
Created by BMJ, adapted from Vincent JL, Moreno R, Takala J, et al. The SOFA (Sepsis-related Organ Failure Assessment) score to describe organ dysfunction/failure. On behalf of the Working Group on Sepsis-Related Problems of the European Society of Intensive Care Medicine. Intensive Care Med 1996;22:707-10.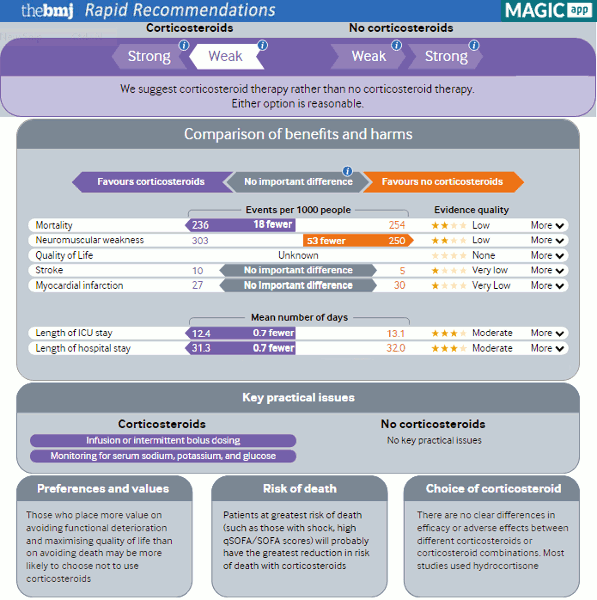 Sepsis in adults
BMJ Rapid Recommendations: intravenous corticosteroids plus usual care versus usual care only
Lamontagne F, et al. BMJ 2018;362:k3284
Videos