Last reviewed:
22 May 2021
Last updated:
04 Aug 2020
Summary
Majority of cases in adults and children are of viral aetiology.
Duration of symptoms more than 10 days often indicates bacterial cause.
Imaging is not required for diagnosis unless complications are suspected.
Condition is usually self-limiting; however, symptomatic therapy is recommended.
Antibiotics are only recommended in select patient groups (e.g., immunocompromised or with severe disease).
Definition
Acute sinusitis (also commonly known as acute rhinosinusitis) is a symptomatic inflammation of the mucosal lining of the nasal cavity and paranasal sinuses, where clinical symptoms have been present for 4 weeks or less. It can be caused by either a viral or a bacterial infection.[1]Lanza DC, Kennedy DW. Adult rhinosinusitis defined. Otolaryngol Head Neck Surg. 1997 Sep;117(3 Pt 2):S1-7. http://www.ncbi.nlm.nih.gov/pubmed/9334782?tool=bestpractice.com
History and exam
symptoms <10 days (acute viral sinusitis)
symptoms >10 days but <4 weeks (acute bacterial sinusitis)
symptoms that worsen after an initial improvement (acute bacterial sinusitis)
purulent nasal discharge
nasal obstruction
facial pain/pressure
severe symptoms at onset (acute bacterial sinusitis)
dental pain
cough
myalgia
sore throat
hyposmia
oedematous turbinate
fever
viral upper respiratory tract infection
allergic rhinitis
GORD
Diagnostic investigations
nasal endoscopy
sinus culture
CT sinuses (non-contrast)
x-ray sinuses
MRI
lateral neck x-ray
Treatment algorithm
Contributors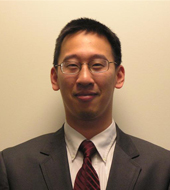 Chief Medical Information Officer
Chief of Otolaryngology
Rancho Los Amigos National Rehabilitation Center
Downey
CA
Disclosures
GS is a consultant with Partnership for Health Analytic Research, LLC and Gerson Lehrman Group, Inc for medical research and expert opinion work. GS is a contractor with Medscape for WebMD for writing healthcare-related articles.
Dr Gordon H. Sun would like to gratefully acknowledge Dr Melissa A. Pynnonen and Dr Joseph K. Han, previous contributors to this topic.
Disclosures
MAP and JKH declare that they have no competing interests.
Instructor of Otology and Laryngology
Harvard Medical School
Massachusetts Eye and Ear Infirmary
Department of Otolaryngology - Head and Neck Surgery
Boston
MA
Disclosures
BSB is a co-founder and equity shareholder in Luxxeal, Inc.
Assistant Professor/Consultant
Academic Medical Center
Amsterdam
The Netherlands
Disclosures
CG declares that he has no competing interests.