Last reviewed:
8 Apr 2021
Last updated:
20 Sep 2018
Summary
A bruise (ecchymosis) is caused by bleeding beneath the skin as a result of extravasation of blood from surrounding blood vessels. It may develop due to abnormalities in haemostasis or alteration in the structural integrity of the blood vessel wall and surrounding subcutaneous tissue.
Easy bruising implies that no significant trauma has occurred to the skin or soft tissue to cause the bruise, and the bruises are larger and/or more frequent than what would normally be seen. It is a common complaint of patients seen in a medical practice. Surveys of normal healthy individuals report the frequency of easy bruising to range from 12% to 55%.[1]Srámek A, Eikenboom JC, Briët E, et al. Usefulness of patient interview in bleeding disorders. Arch Intern Med. 1995;155:1409-1415. http://www.ncbi.nlm.nih.gov/pubmed/7794090?tool=bestpractice.com [2]Mauer AC, Khazanov NA, Levenkova N, et al. Impact of sex, age, race, ethnicity and aspirin use on bleeding symptoms in healthy adults. J Thromb Haemost. 2011;9:100-108. http://onlinelibrary.wiley.com/doi/10.1111/j.1538-7836.2010.04105.x/full http://www.ncbi.nlm.nih.gov/pubmed/20942847?tool=bestpractice.com
Causes vary from those with no significant clinical consequence to underlying diseases that could be life-threatening such as severe bleeding disorders or bone marrow malignancies. Appropriate evaluation is crucial in reaching the correct diagnosis and treatment; therefore, a structured approach that incorporates the history, physical examination, and laboratory studies should be utilised.[3]Ballas M, Kraut EH. Bleeding and bruising: a diagnostic work-up. Am Fam Physician. 2008;77:1117-1124. http://www.aafp.org/afp/2008/0415/p1117.html http://www.ncbi.nlm.nih.gov/pubmed/18481559?tool=bestpractice.com However, laboratory testing is costly and results can be confusing and require an experienced physician for proper interpretation.
Referral to a haematologist for further evaluation may be needed. Appropriate evaluation is especially important before invasive procedures.
Differentials
Purpura simplex
Senile purpura
Medications
Alcohol abuse
Drug-induced thrombocytopenia
Platelet storage pool disease
von Willebrand disease
Vitamin K deficiency
Cirrhosis
Vasculitis
Hereditary haemorrhagic telangiectasia (HHT)
Cushing's syndrome
Child abuse
Elder abuse
Immune thrombocytopenia (ITP)
Thrombotic thrombocytopenic purpura (TTP)
Haemolytic uraemic syndrome (HUS)
Disseminated intravascular coagulation (DIC)
Wiskott-Aldrich syndrome
MYH9-related disorders
Bernard-Soulier disease
Thrombocytopenia with absent radius (TAR) syndrome
Glanzmann's thrombasthenia
Acute myelogenous leukaemia
Acute lymphocytic leukaemia
Hodgkin's lymphoma
Non-Hodgkin's lymphoma
Multiple myeloma
Solid tumour with infiltration of bone marrow
Myelofibrosis
Myelodysplastic syndrome
Aplastic anaemia
Haemophilia
Factor V, VII, X, or XI deficiency
Acquired coagulation inhibitors
Vitamin C deficiency
Marfan's syndrome
Ehlers-Danlos syndrome
Acute liver failure
Gardner-Diamond syndrome
Contributors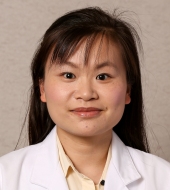 Assistant Professor of Internal Medicine
The Ohio State University
Columbus
OH
Disclosures
TW declares that she has received an honorarium from Daiichi Sankyo.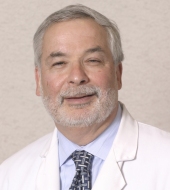 Professor of Internal Medicine
The Ohio State University
Columbus
OH
Disclosures
EHK declares that he has no competing interests.