Summary
Cerebral ischaemia should be suspected when a patient presents with typical symptoms of rapidly resolving unilateral weakness or numbness, but also with less classic symptoms such as unilateral vision loss, diplopia, transient aphasia, or vertigo.
In a patient who presents with ongoing neurological deficit, aggressive treatment for stroke should not be delayed in the hope that the symptoms will spontaneously resolve.
Transient ischaemic attacks (TIAs) have considerable risk of early recurrent cerebral ischaemic events. Evaluation and initiation of secondary prevention should occur rapidly.
Evaluation focuses on work-up of underlying aetiology. Treatment hinges on secondary prevention with anticoagulants in cases of embolic aetiology or thrombophilia (acquired or inherited), or with antiplatelet therapy for non-embolic events. Modifiable risk factors such as carotid stenosis, hypertension, hyperlipidaemia, and unhealthy lifestyle are other targets of therapy.
In addition to a complete neurological examination and evaluation for diseases that mimic TIA, diagnostic imaging such as magnetic resonance imaging with diffusion-weighted images may be helpful to detect evidence of sub-clinical cerebral infarction.
Definition
A transient ischaemic attack (TIA) is a transient episode of neurological dysfunction caused by focal brain, spinal cord, or retinal ischaemia, without acute infarction.[1]Easton JD, Saver JL, Albers GW, et al. Definition and evaluation of transient ischemic attack. Stroke. 2009 Jun;40(6):2276-93. https://www.ahajournals.org/doi/full/10.1161/strokeaha.108.192218 http://www.ncbi.nlm.nih.gov/pubmed/19423857?tool=bestpractice.com The majority of TIAs resolve within the first hour, and diagnostic imaging allows recognition that some events with rapid clinical resolution are associated with permanent cerebral infarction.[2]Kidwell CS, Alger JR, Di Salle F, et al. Diffusion MRI in patients with transient ischemic attacks. Stroke. 1999 Jun;30(6):1174-80. https://www.ahajournals.org/doi/full/10.1161/01.str.30.6.1174 http://www.ncbi.nlm.nih.gov/pubmed/10356095?tool=bestpractice.com [3]National Institute of Neurological Disorders and Stroke rt-PA Stroke Study Group. Tissue plasminogen activator for acute ischemic stroke. N Engl J Med. 1995 Dec 14;333(24):1581-7. https://www.nejm.org/doi/full/10.1056/NEJM199512143332401 http://www.ncbi.nlm.nih.gov/pubmed/7477192?tool=bestpractice.com The arbitrary definition of duration of symptoms for TIA should not deter aggressive therapy for a patient who presents with new neurological deficit.
History and exam
patient/carer report of focal neurological deficit
sudden onset and brief duration of symptoms
history of extracranial atherosclerosis
history of cardiac disease
unilateral symptoms
increased BP on presentation
focal neurological deficit on examination
absence of positive symptoms (shaking, scotoma, spasm)
absence of headache
history of migraine
absence of seizure prior to neurological deficit
no history of epilepsy
family or personal history of premature stroke, miscarriage, or venous thromboembolism
carotid bruit
atrial fibrillation
valvular disease
carotid stenosis
congestive heart failure
hypertension
diabetes mellitus
cigarette smoking
alcohol abuse
advanced age
patent foramen ovale (PFO)
hyperlipidaemia
inactivity
obesity
hypercoagulability
Diagnostic investigations
head CT
ESR
telemetry/Holter monitor
echocardiogram with bubble study
carotid Doppler ultrasound
CT angiography
magnetic resonance angiography
transcranial Doppler
hypercoagulability studies
More investigations to consider
Treatment algorithm
Contributors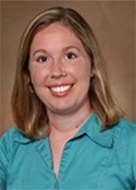 Associate Professor
Department of Neurology
University of Colorado School of Medicine
Aurora
CO
Disclosures
JS declares that she has no competing interests.
Assistant Professor
Department of Neurology
University of Colorado School of Medicine
Aurora
CO
Disclosures
KO is Site Principal Investigator for Amplatzer - PFO Post Approval Study; KO is also a member of the CureCADASIL Advisory Board.
Dr Jennifer Simpson and Dr Karen Orjuela wish to gratefully acknowledge Dr Ethan Cumbler, a previous contributor to this topic.
Staff Physician
Section of Geriatric Medicine
Cleveland Clinic
Cleveland
OH
Disclosures
RF declares that he has no competing interests.
Stroke Physician
Guy's and St Thomas' NHS Foundation Trust
Stroke Programme Director
Royal College of Physicians
London
UK
Disclosures
TR declares that he has no competing interests.