Last reviewed:
5 Nov 2020
Last updated:
31 Dec 2019
Summary
Disabling pain in the coccyx, usually provoked by sitting or rising from sitting.
May be post-traumatic (e.g., after a fall or childbirth), non-traumatic, or idiopathic in origin.
More common in women.
Conservative management includes pressure-relieving cushions, local corticosteroid injections, and/or coccygeal manipulation.
Surgery (coccygectomy) is highly effective in recalcitrant post-traumatic coccygodynia.
It is important to rule out local pathology, such as tumours or infection.
Definition
A disabling pain in the coccyx exacerbated by sitting or rising from sitting. The pain is often pulling or lancinating in quality, may radiate to the sacrum or buttocks, and may co-exist with lower back pain. It may be post-traumatic, non-traumatic, or idiopathic in origin and is more common in women. Also known as coccydynia or coccygeal neuralgia.
History and exam
coccyx pain
coccygeal tenderness
spasm of pelvic floor musculature
relief of symptoms after corticosteroid injection
female sex
history of trauma to the coccyx
obesity
Diagnostic investigations
Treatment algorithm
Contributors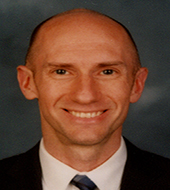 Neurosurgeon
Sutter Medical Group
Sacramento
CA
Disclosures
RJS declares that he has no competing interests.
Specialist Registrar
Robert Jones and Agnes Hunt Orthopaedic and District Hospital
Oswestry
UK
Disclosures
BB is the author of some studies referenced in this topic.
Professor of Orthopedics
Brodsky Chair of Spinal Surgery
Baylor College of Medicine
Houston
TX
Disclosures
SE is the author of a study referenced in this topic.