Free access to our award-winning app for BMJ Best Practice users
How to download the app in 3 simple steps:
Make sure your device is connected to your institutions' wifi.  If you're off-campus/outside of the institutional IP range, be sure to access Best Practice via your institution's referral URL or library portal.
Download the BMJ Best Practice app from your favorite app store.*
Create a personal account and start searching.
---
*Your institution must have an active subscription to BMJ Best Practice to create a personal account or access the app.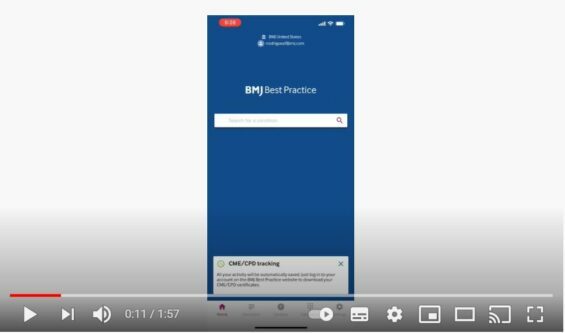 ---
Need to reset your personal BMJ Best Practice account details?
---
Benefits of downloading the app
Downloading the app is quick and easy and only takes up minimal storage on your device. Having the app will provide you with;
Offline access to over 1,000 conditions
Fast navigation through an intuitive interface and search function
More than 200 interactive medical calculators
A browse bar for quick access to Important Updates, specialties and more
Topics are broken down into clear sections including prevention, diagnosis, and management
Automatic tracking of your activity for CME/CPD purposes
Features to support you in the live clinical environment include night mode, split-screen, brief procedural videos, images, and more...