Best Practice aligns with UHN's evidence-based approach to medicine and medical education.
While BMJ's Best Practice (BP) supports clinicians with treatment decisions, the evidence-based tool also finds use as a supplement for medical education. At University Health Network (UHN), Ani Orchanian-Cheff, BA, MISt, is an information specialist with 25 years of experience. We recently caught up with Ani to learn about her role at University Health Network and how BMJ Best Practice helps her teach healthcare professionals to find and put the best evidence into practice.
Medical Education

 
BMJ's GRADE tables and summaries and BMJ Best Practice's Evidence-Based Toolkit.
I teach them to find information at the point of care.
I find that when clinicians see BP, they tend to prefer it over what they've been using previously because it gives them a quick answer."
We asked Ani to share how BMJ Best Practice (BP) supports her efforts as an information specialist and educator and why she continues to choose BMJ Best Practice to support resident training needs.
Evidence-based and Transparent: As an evidence-based tool, BP aligns with UHN's evidence-based approach to medicine and medical education. "Some of the things I look for in a tool are whether it's peer-reviewed and what the reviewers' disclosures are," Orchanian-Cheff explains. "I also look to see when it was last reviewed or updated, who put the tool together, and what their disclosures are.  All of that is included in Best Practice."
Ease of Use: Residents need easy-to-use yet comprehensive tools.  All healthcare professionals, irrespective of where they are in their careers, face demands on their times.  Orchanian-Cheff points out that less reading is required with BP because "it's point form." "You want to know what the treatment is for a particular case, and it tells you"
Management Section: Most of the questions she gets pertain to treatment options.  She explained how useful it is to have BP's Treatment Algorithm during her morning report rounds to train residents in family medicine and described the information as clear and concise.
Aligns with the EBHC Pyramid: She teaches the 6S evidence-based healthcare pyramid 5.0, EBHC Pyramid 5.0—a model of information resources where clinicians start at the top and work their way down—by Brian Alper and Brian Haynes. "Near the top, they have synthesized summaries for clinical reference, and that's where Best Practice comes in."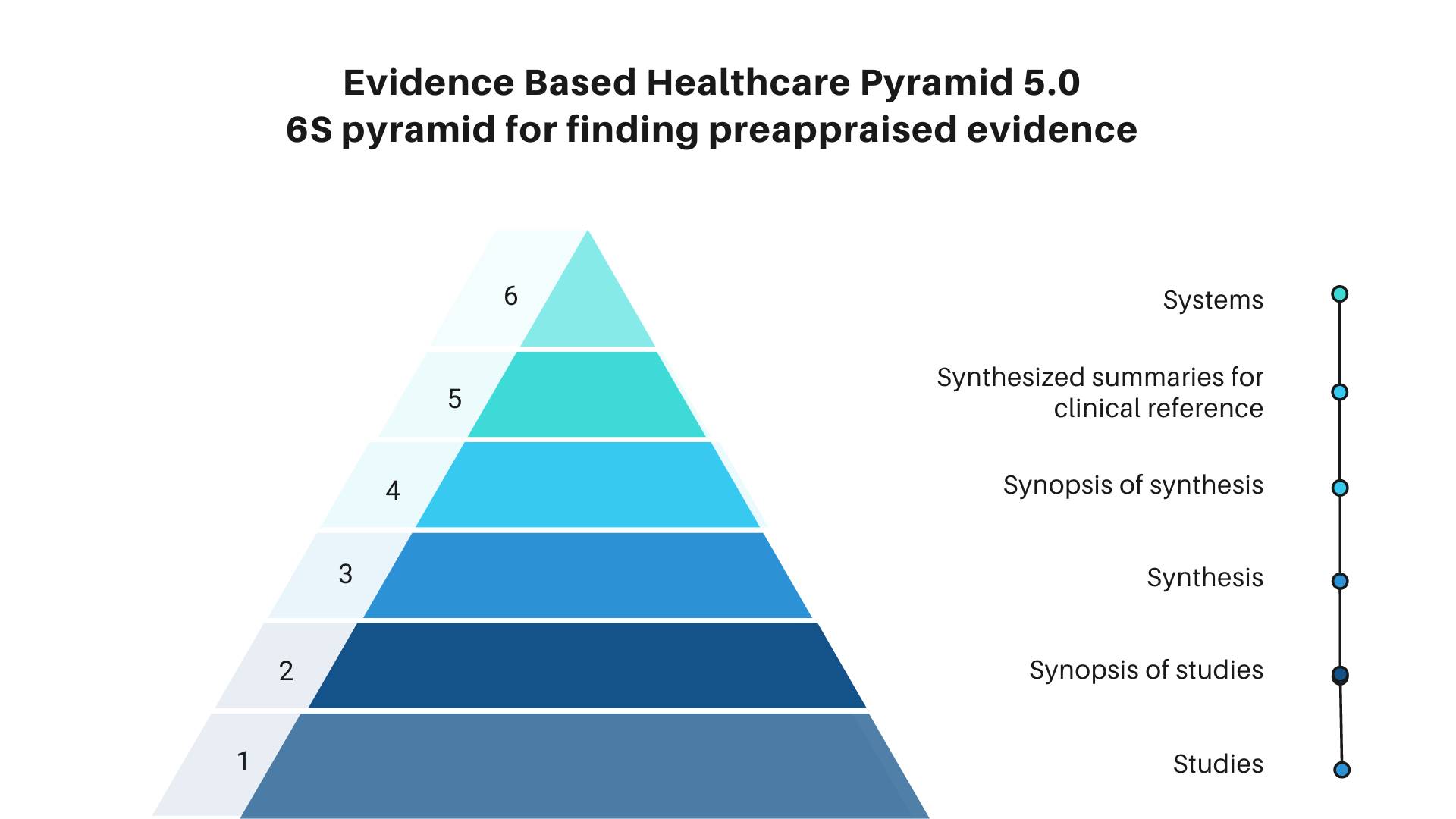 UpToDate is very wordy and text-heavy, so I try to get them to use BP, which is more efficient at the point of care."
For many residents, the previous standard for a CDS tool was UpToDate—Orchanian-Cheff is trying to turn people on to Best Practice.
She recommends Best Practice to clinicians, nurses, and those practicing family or general internal medicine—that's where most of the topics she's teaching typically fall. 
Could you share one piece of advice with your colleagues on how to use BMJ Best Practice in training?
Use BP with a method like the EBHC Pyramid—it contextualizes when and how you might use BP. "I would also advise demonstrating it in practice," she adds. "That's the best way to learn how to use it and see its benefits."
Other references were discussed, including BMJ's GRADE tables and summaries and BMJ Best Practice's Evidence-Based Toolkit.
UHN has been a longstanding subscriber of BMJ Best Practice.