September 9, 2020
COVID-19 and the new Comorbidities tool from BMJ Best Practice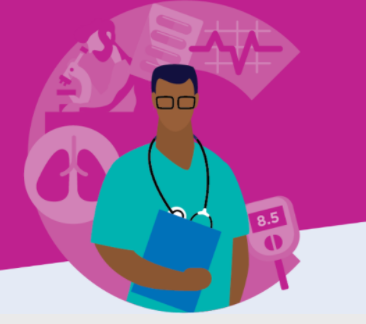 Author: Dr Kieran Walsh
42% of patients with COVID-19 had comorbidities*
There have been a lot of papers on Covid-19 and comorbidities. There are many anecdotal reports and some studies - but it can be difficult to pull them all together. This is all the more reason to look closely at the meta-analysis by Espinosa and colleagues who reviewed existing studies in their paper "Prevalence of Comorbidities in Patients and Mortality Cases Affected by SARS-CoV2" (1). They found that 42% of patients with Covid-19 had comorbidities; 61% of those admitted to the Intensive Care Unit had comorbidities; and 77% of those who died had comorbidities. Hypertension was the most prevalent comorbidity (affecting 32% of patients). Other common comorbidities included diabetes (22%), heart disease (13%), and COPD (8%).
Inevitably there are some weaknesses in their paper. Not all included studies separated epidemiological and clinical data and not all described the exact diseases that constituted the comorbidities. Most of the studies that they looked at were in China where the pandemic started. However their findings are important and are broadly in keeping with subsequent studies and reports from other parts of the world.
One in three UK adults admitted to hospital as an emergency have five or more conditions
The findings are also in keeping with what we know about comorbidities outside of the context of Covid-19. We know that when comorbidities aren't taken into account, patients get suboptimal care leading to worse clinical outcomes. Comorbidities are also associated with longer lengths of stay. And comorbidities are common. One in four adults suffers from more than one condition and, in the UK, one in three adults admitted to hospital as an emergency have five or more conditions. People with multimorbidity have poorer functional status, quality of life, and health outcomes, and are higher users of care than are those without multimorbidity. This all poses a significant problem for health systems.
There has been little focus on treatment of comorbidities in patients affected by COVID-19
Covid-19 is a new disease and already there has been a great deal of research into new treatments and strategies for prevention. However, there has been relatively little focus on treatment of comorbidities in patients who are affected by the infection.
The Chief Medical Officer in the UK is Dr Chris Whitty - now a household name in this country because of the Covid-19 pandemic. Immediately before the outbreak, he wrote in The BMJ that despite the high prevalence of comorbidity "training from medical school onwards, clinical teams, and clinical guidelines, however, all tend to be organised along single disease or single organ lines." (2)
COVID-19 comorbidities highlighted by a new tool
At BMJ Best Practice, we agree and it is this thinking that led us to launch the new Comorbidities tool from BMJ Best Practice. The idea is that you can use the tool to add the patient's comorbidities to an existing management plan and get a tailored plan instantly. We have now incorporated the tool into our BMJ Best Practice topic on Covid-19. We have done this with our external expert panel and have found multiple instances where better treatment of comorbidities should prevent complications in patients with Covid-19.
For example, patients with Covid-19 and diabetes should have close monitoring of their blood glucose levels. This is especially so in patients who start on steroids. And of course, seriously ill patients should have careful monitoring to ensure that they don't get pressure ulcers. Patients with Covid-19 and heart failure also need to be managed carefully. This means close monitoring of fluid balance, avoidance of non-steroidals, and a review of all cardiovascular and renal medications.
We are glad to be able to make this resource freely available in light of the pandemic and we would be grateful for any feedback that you might have on the tool. Please email on kmwalsh@bmj.com.
---
Reference
*1. Espinosa OA, Zanetti ADS, Antunes EF, Longhi FG, Matos TA, Battaglini PF. Prevalence of comorbidities in patients and mortality cases affected by SARS-CoV2: a systematic review and meta-analysis. Rev Inst Med Trop Sao Paulo. 2020;62:e43. Published 2020 Jun 22. doi:10.1590/S1678-9946202062043
2. Whitty CJM, MacEwen C, Goddard A, et al. Rising to the challenge of multimorbidity. BMJ 2020;368:l6964.
Try the new Comorbidities tool from BMJ Best Practice
The Comorbidities tool is the only point of care tool that supports the management of the whole patient by including guidance on the treatment of a patient's acute condition alongside their pre-existing comorbidities.
Similar articles
---
Competing interests
Dr Kieran Walsh works for BMJ which produced the Comorbidities tool from BMJ Best Practice.