June 5, 2020
Multimorbidity in older people: the problem with diabetes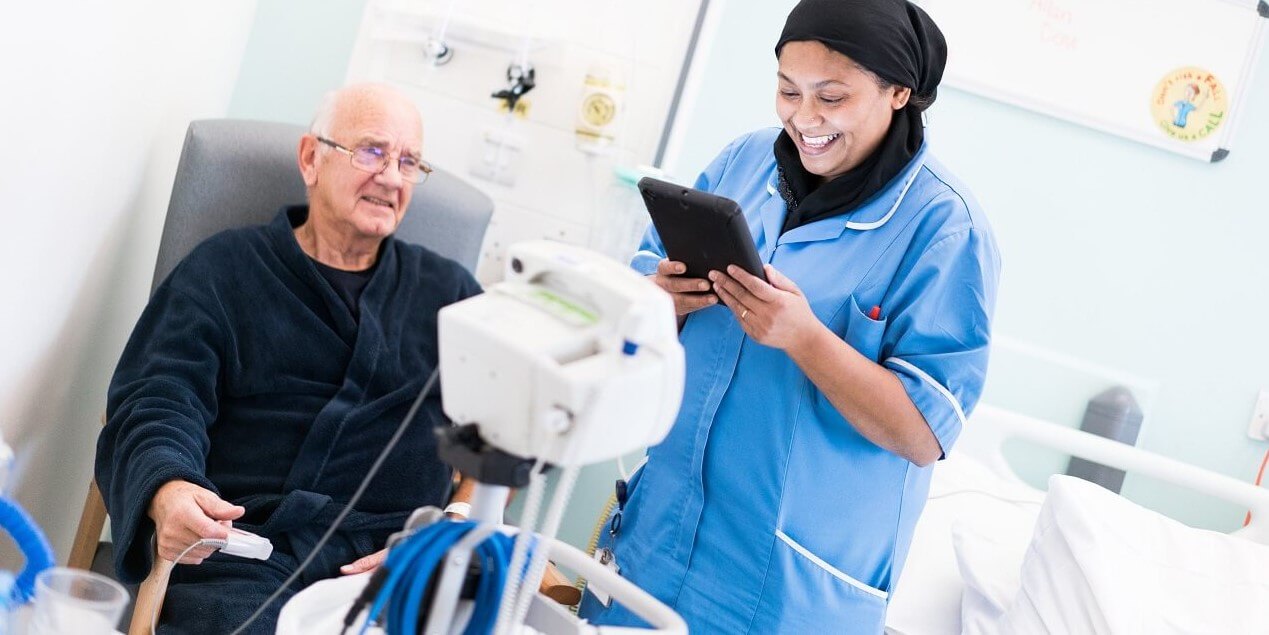 Author: Dr Kieran Walsh
Older people are more likely to have multiple chronic illnesses. This can result in increased utilisation of healthcare and increased costs. It can also result in inconvenience to the patient. If an older person with multiple chronic illnesses needs specialist care, it can mean visits to multiple different specialists. A geriatrician may be able to care for patients with multiple illnesses – but it makes for an enormous challenge for one person to be cardiologist, neurologist, chest physician, oncologist, and diabetologist. If there were certain clusters of comorbidities in elderly people, it might make life easier for patients and doctors alike. So are there any such clusters?
Clusters of comorbidities in elderly people
Buja et al have set out to answer this question. (1) They looked at the most common chronic conditions and their combinations in older people with complex health care needs. They found a number of disease clusters – or associations between different diseases. The clusters included metabolic-ischemic heart diseases, neurological and mental disorders; respiratory conditions; and cancer. There are multiple examples within the clusters – but one clear example is the clustering of ischemic heart disease and diabetes. So in this case, there is a clear need for physicians to carefully consider how they should treat a patient with a myocardial infarction who also has diabetes.
The challenge - most guidelines for treatment focus on single conditions
This is a challenge – as most guidelines for treatment focus on single conditions. At BMJ, we have been doing research on how doctors and other healthcare professionals want to learn about patients with multiple conditions. They have told us that they want specific guidance on patients with specific combinations of comorbidities. For example in the case of myocardial infarction and diabetes, they want to know how best to use a variable rate intravenous insulin infusion; when it might be necessary to stop metformin (such as in patients with renal impairment); when it might be necessary to stop sodium-glucose cotransporter-2 inhibitors (such as in acutely ill patients); and how to assess and prevent foot ulceration.
Improve quality and save costs
These strategies have the potential to improve quality and save costs in patients with diabetes. And the costs are significant. A recent paper from Stedman et al showed that 17% of beds are occupied by patients with type 2 diabetes and 3% by patients with type 1. (2) The authors also found that the "overall cost of hospital care for people with diabetes is £5.5 billion/year". (2) They conclude "that supporting patients in diabetes management may significantly reduce hospital activity."
If you are interested in finding out more about BMJ's work in this field, then please get in touch on kmwalsh@bmj.com. We have just launched the Comorbidities tool from BMJ Best Practice for the better management of patients with comorbidities, and we would be delighted to hear from you if you had suggestions on how we could help.
References
Buja A, Claus M, Perin L, Rivera M, Corti MC, Avossa F, Schievano E, Rigon S, Toffanin R, Baldo V, Boccuzzo G.

Multimorbidity patterns in high-need, high-cost elderly patients.

PLoS One. 2018 Dec 17;13(12):e0208875.

Stedman M, Lunt M, Davies M

, et al.

Cost of hospital treatment of type 1 diabetes (T1DM) and type 2 diabetes (T2DM) compared to the non-diabetes population: a detailed economic evaluation.

BMJ Open

2020;10:e033231. doi: 10.1136/bmjopen-2019-033231
Competing interests
Dr Kieran Walsh works for BMJ which produces the Comorbidities tool from BMJ Best Practice.

Try the new Comorbidities tool from BMJ Best Practice
The Comorbidities tool is the only point of care tool that supports the management of the whole patient by including guidance on the treatment of a patient's acute condition alongside their pre-existing comorbidities.
Similar articles
The Hidden Comorbidities by Dr Kieran Walsh
Multimorbidity in older people: the problem with diabetes by Dr Kieran Walsh
BMJ Best Practice Resources on Diabetes
Type 1 Diabetes - Symptoms, Diagnosis & Management
Type 2 Diabetes - Symptoms, Diagnosis & Management
Gestational diabetes mellitus - Symptoms, Diagnosis & Management