October 24, 2022
Managing patients with comorbidities: future models of care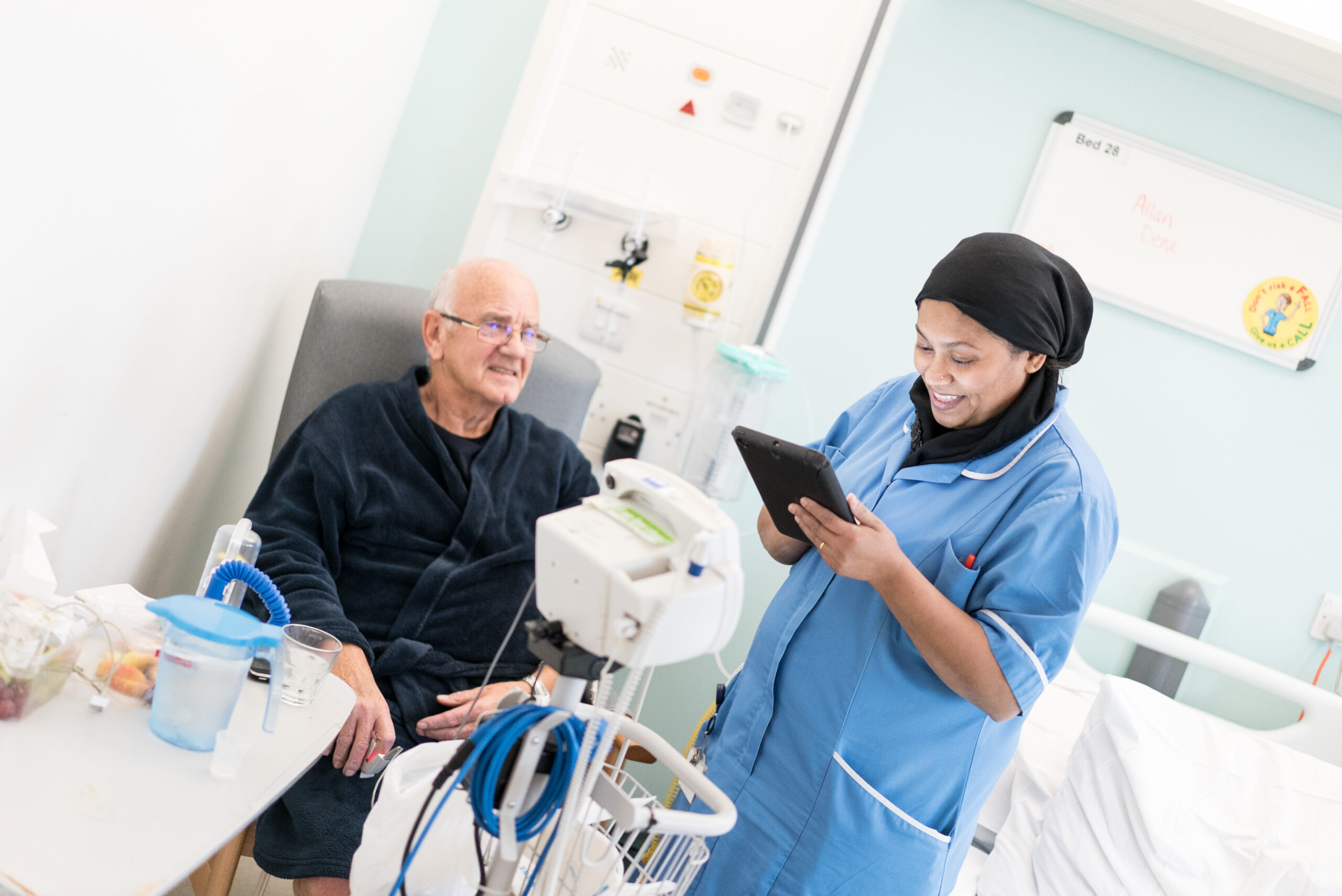 An article recently published in Future Healthcare Journal outlines the importance of taking into account comorbidities when managing patients, and how BMJ Best Practice Comorbidities Manager can support healthcare professionals with this.
One in three adults admitted to hospital have five or more conditions. As the number of people with comorbidities grows, meeting their needs is one of the biggest challenges facing the NHS. Failure to recognise a patient's comorbidities when in hospital leads to poorer clinical outcomes and longer hospital stays, putting increased pressure on hospital beds and NHS resources. 
The paper, written by leading specialists in some of the most prevalent comorbidities, outlines how the healthcare system needs to change so that it can provide a better service for patients. In the paper, the clinical specialists outline how common comorbidities such as diabetes, dementia, heart disease, depression and chronic obstructive pulmonary disease (COPD) can interact with other conditions and the risks associated with these interactions. 
Risks of poor management 
For a condition predicted by 2030 to affect around 30% of inpatients, it's vital clinical teams avoid adverse outcomes associated with poor diabetes management, including life threatening hypoglycaemia, diabetic ketoacidosis (DKA) and hyperosmolar hyperglycaemic syndrome (HHS) as well as hospital-acquired foot lesions possibly requiring amputation.
The majority of people with diabetes (93%) are admitted for non-diabetes related reasons and will likely be cared for by non-specialist teams. Gerry Rayman, consultant diabetologist, East Suffolk and North Essex NHS Foundation Trust explains: "It's essential that all doctors and nurses are capable of providing basic diabetes care to prevent diabetes-related harms. Furthermore, they need to be aware of specific diabetes-related issues that may complicate the condition they are managing." 
The paper includes examples of how the Comorbidities Manager addresses these areas of diabetes care and outlines how it is an important resource for non-specialists to call on to help support them in delivering safe diabetes care.
Informing medicine interactions 
Using the Comorbidities Manager, doctors can quickly and easily review the interactions of medicines commonly expected on a prescription list due to known comorbidities. Asangaedem Akpan, consultant geriatrician, Liverpool University Hospitals NHS Foundation Trust explains: "Reviewing a patients current prescription list while simultaneously considering new prescriptions for the cause of admission occupies significant amount of thinking in a typical geriatric medicine post-take ward round. Codifying those expected interactions and flagging them through the Comorbidities Manager replicates a large aspect of the essential teaching we carry out for our trainees at all levels." 
Martin Cowie, consultant cardiologist at Royal Brompton Hospital outlines the importance of medicine interactions in cardiology patients: "Being aware of potential drug-drug interactions and unintended consequences of medicine changes are key to successful decision making for patients with comorbidities. 
"Avoiding non-steroidal anti-inflammatory drugs in patients with heart failure or remembering to temporarily stop anti-hypertensive drugs in a patient with sepsis and low blood pressure appear obvious, but are often forgotten when the team is focused on the main presenting problem."
Supporting clinical practice 
Rachael Evans, clinical associate professor and honorary consultant respiratory physician, University of Leicester explains how the Comorbidities Manager can support clinical practice in patients with a diagnosis of COPD or asthma. 
"It's essential doctors are equipped to manage acute exacerbations of these disease whatever the cause of the hospital admission, understand where usual care may need to be altered due to co-existing airways disease (either COPD or asthma) and are aware of potential harmful medication interactions." The Comorbidities Manager focuses on COPD and asthma with particular 'alerts' for doctors where their practice might need altering.
The only point of care tool that recognises comorbidities
BMJ Best Practice Comorbidities Manager is the only point of care tool that helps professionals manage patients with comorbidities, by allowing them to add a patient's comorbidities to an existing management plan and get a tailored plan instantly. It supports healthcare professionals in treating the whole patient when managing acute conditions. 
Managing patients with multiple conditions is challenging but better management will represent a step change in the implementation of evidence based medicine; moving from academe to the coalface, from fragmentation to high quality and holistic care, and from the management of single disease to comorbidities.
Let's talk
For more details, a quotation, or to arrange free trial access, please contact our sales team on:
T: +44(0) 207 1111 226
E: sales@bmj.com