March 2, 2021
How to manage a patient with COVID-19 and asthma
Author: Dr Kieran Walsh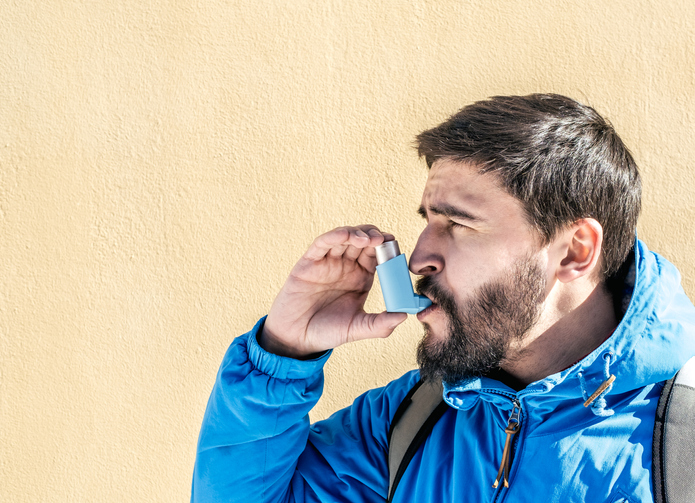 A 45-year-old man is diagnosed with COVID-19. He has chronic asthma and takes inhaled beta-2-agonists and inhaled steroids. He is now quite short of breath and has wheezes throughout his lungs. What treatments would you start him on? Will his asthma make the COVID-19 infection worse? And should you change his treatment in light of his asthma? These are important questions. Asthma is common, and it is understandable that patients and their carers will be concerned about a virus that has a propensity to affect the lungs. In the first year of the COVID-19 pandemic, rapid scientific advances have already provided us with answers to many of these questions.
These answers are summarised in an important paper by Hughes-Visentin and Paul. (1) The answer to the first question is that "patients with asthma are over-represented among adult patients with COVID-19, who were admitted to hospital". However, it is not clear whether patients with allergic or non-allergic asthma are affected differently. In terms of the diagnosis of asthma, guideline recommendations remain largely the same as they were before the pandemic – with the exception of the use of pulmonary function testing. In this regard, the authors recommend that pulmonary function testing should "only be performed on patients if essential for immediate treatment decisions."
In terms of management of asthma, treatment should remain largely the same for patients who are well – these patients should continue on their usual treatment. The management of exacerbations of asthma also remains the same – with the exception of the use of nebulisers. There have been concerns that nebulisers increase the risk of viral aerolisation and so contribute to the spread of COVID-19. As a result most authorities now recommend avoiding nebulisers during the pandemic and using a metered-dose inhaler or dry powdered inhalers instead.
COVID-19 typically causes respiratory illness but the second most commonly affected organ is the kidney. There is an increased risk of acute kidney injury in patients with COVID-19. So patients who develop acute kidney injury may need to temporarily stop their long-acting muscarinic receptor antagonists.
These problems add to the challenges that healthcare professionals face when caring for patients with COVID-19. We have built the Comorbidities tool from BMJ Best Practice to help them overcome these challenges. If you are interested, have a look at the treatment algorithm on the COVID-19 topic on BMJ Best Practice. And add asthma as a comorbidity.
References 
1. Hughes-Visentin, A., & Paul, A. (2020). Asthma and COVID-19: What do we know now. Clinical medicine insights. Circulatory, respiratory and pulmonary medicine, 14, 1179548420966242
Competing interests 
KW works for BMJ which produces the Comorbidities tool from BMJ Best Practice.