March 26, 2020
COVID-19: how BMJ Best Practice can support healthcare professionals filter through the noise at the point of care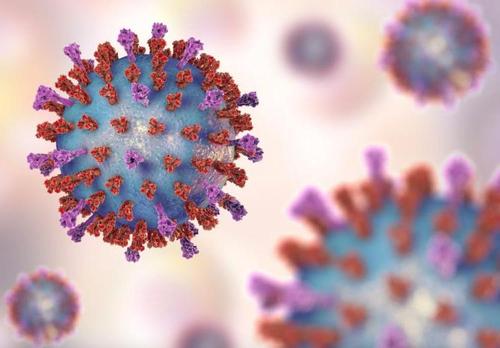 Two weeks ago, I was busy preparing for my final fourth-year exams. Now I am back in my family home writing about a once-in-a-generation pandemic that has affected most parts of the world. While I did not expect my fourth year to be cut short so abruptly, my thoughts go out to the thousands of final year medical students who will now graduate early and begin working in our NHS around four months earlier than they expected. This is an unprecedented move which demonstrates that the latest coronavirus to infect humans, commonly referred to as COVID-19, is challenging our NHS in ways that have never been seen before. 
One of the most challenging aspects of tackling COVID-19 is that it is a novel virus and, three months into the outbreak, it is still unclear what the most appropriate management is. The World Health Organisation (WHO) is leading the way and have launched a large, international study designed to give answers on which treatments are effective [1]. Researchers are working around the clock and there are multiple small trials but finding strong evidence to help save lives can be difficult.
Questions
There are lots of questions that healthcare professionals have:
Should I be using non-steroidal anti-inflammatory drugs?

Is loss of sense of smell a relevant symptom? Can chloroquine really be used to treat COVID-19 patients?

How do I keep updated with emerging treatments and research?
It is impossible to avoid constant COVID-19 news updates. However, as healthcare professionals, we need to filter through the noise and carefully use the best evidence to help save lives. The BMJ Best Practice tool is a robust and trusted clinical decision support tool that can help you to do just that. 
The latest clinical information free to all healthcare professionals
BMJ Best Practice have created a comprehensive topic on COVID-19 and are providing this service free to all healthcare professionals. BMJ Best Practice already has over 9 million users each year from over 70 countries and provides healthcare professionals with the latest clinical information, easily accessible on a smartphone, to help clinicians make effective diagnoses and treatment decisions. 
The COVID-19 topic has sections on diagnosis, management, and prevention. This includes step-by-step treatment algorithms. The app also has an inbuilt notification system which summarises the latest and most important updates. Healthcare professionals are facing an extraordinary challenge and this resource is one of the most effective ways for us to keep updated with the latest information and the evidence base supporting it.
"Unchartered waters"
These are uncharted waters for all of us. There will be claims of novel tests and treatments for COVID-19, but it is the duty of healthcare professionals to only act on the best evidence. I am grateful that we have an amazing healthcare service in this country, and we will get through this crisis together. Now that the UK is on lockdown and the UK government have declared that the country is now on a war footing, NHS staff are more valuable than ever and we must do everything we can to support them. BMJ Best Practice has stepped up to this call – and as students, we should take full advantage of this resource to prepare ourselves for practice. 
Free Coronavirus resources from BMJ
BMJ Best Practice - Coronavirus disease (Covid-19) - point of care topic
BMJ Best Practice - Coronavirus disease (Covid-19) - patient leaflet
Free resources from across BMJ including The BMJ and BMJ journals, BMJ Learning etc. 
References 
https://www.who.int/dg/speeches/detail/who-director-general-s-opening-remarks-at-the-media-briefing-on-covid-19---18-march-2020

.

World Health Organization. WHO Director-General's opening remarks at the media briefing on COVID-19 - 18 March 2020. March 2020 [internet publication].
About the author
Daniel Warrington is a year 4 medical student at Manchester Medical School