Última revisión:
16 Abril 2021
Última actualización:
09 Abril 2020
Resumen
Los signos y síntomas más frecuentes son disnea e hipoxemia, que progresan a una insuficiencia respiratoria aguda.
Las causas comunes son neumonía, sepsis, aspiración y traumatismos graves.
La mortalidad está entre el 30% y el 50%.
Se ha demostrado que la ventilación mecánica limitada por presión meseta teleinspiratoria de bajo volumen corriente es el tratamiento primario para reducir la mortalidad. En el síndrome de dificultad respiratoria aguda grave (SDRA), el bloqueo neuromuscular y la posición en decúbito prono pueden mejorar los resultados clínicos.
Entre las complicaciones se encuentran neumotórax, neumonía asociada al ventilador, disfunción multiorgánica y fibrosis pulmonar con insuficiencia respiratoria prolongada.
Este tema cubre el SDRA en pacientes mayores de 12 años.
Definición
El síndrome de dificultad respiratoria aguda (SDRA) es un síndrome de edema pulmonar no cardiogénico e inflamación pulmonar difusa que con frecuencia complica una enfermedad crítica. El diagnóstico de SDRA se basa en cumplir con tres criterios:
Inicio agudo (en 1 semana)

Opacidades bilaterales en la radiografía de tórax

Relación PaO₂/FiO₂ (relación entre oxígeno arterial y oxígeno inspirado) de ≤300 en la presión positiva al final de la espiración (PEEP) o presión positiva continua en las vías respiratorias (CPAP) ≥5 cm de agua.[1]Ranieri VM, Rubenfeld GD, Thompson BT, et al; ARDS Definition Task Force. Acute respiratory distress syndrome: the Berlin definition. JAMA. 2012 Jun 20;307(23):2526-33. http://www.ncbi.nlm.nih.gov/pubmed/22797452?tool=bestpractice.com
Si no existen factores de riesgo para el SDRA se debe descartar un edema pulmonar agudo como resultado de la insuficiencia cardíaca.
Anamnesis y examen
presencia de factores de riesgo
baja saturación de oxígeno
insuficiencia respiratoria aguda
paciente en estado crítico
disnea
aumento de la frecuencia respiratoria
crepitaciones pulmonares
distensibilidad pulmonar baja
fiebre, tos, dolor torácico pleurítico
esputo espumoso
sepsis
aspiración
neumonía
traumatismos graves
transfusiones de sangre
trasplante de pulmón
pancreatitis
antecedentes de abuso de alcohol
quemaduras e inhalación de humo
ahogamiento
uso del cigarrillo electrónico y de productos de vapeo
sobredosis de fármacos
tabaquismo
Pruebas diagnósticas
radiografía de tórax
gasometría arterial
cultivo de esputo
hemocultivo
urocultivo
amilasa y lipasa
péptido natriurético cerebral (PNC)
ecocardiografía
cateterismo de la arteria pulmonar
lavado broncoalveolar o aspirado endotraqueal
exploración por tomografía computarizada (TC) del tórax
Algoritmo de tratamiento
Colaboradores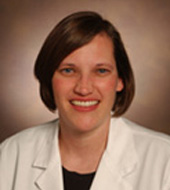 Professor of Medicine and Pathology, Microbiology and Immunology
Director
Vanderbilt Medical Scholars Program
Division of Allergy, Pulmonary and Critical Care Medicine
Department of Medicine
Vanderbilt University School of Medicine
Nashville
TN
Divulgaciones
LW has received advisory board fees from Bayer, Quark, and CSL Behring and contractual research support to her institution from Global Blood Therapeutics, Boehringer Ingelheim, and CSL Behring.
Dr Lorraine Ware would like to gratefully acknowledge Dr Richard Fremont, a previous contributor to this topic.
Divulgaciones
RF declares that he has no competing interests.
Director of Medicine Critical Care Fellowship
Department of Anesthesia and Perioperative Care
University of California San Francisco
CA
Divulgaciones
MAM declares that he has no competing interests.
Professor of Intensive Care Medicine
Royal Brompton Hospital
London
UK
Divulgaciones
TE declares that he has no competing interests.