Treat the Whole Patient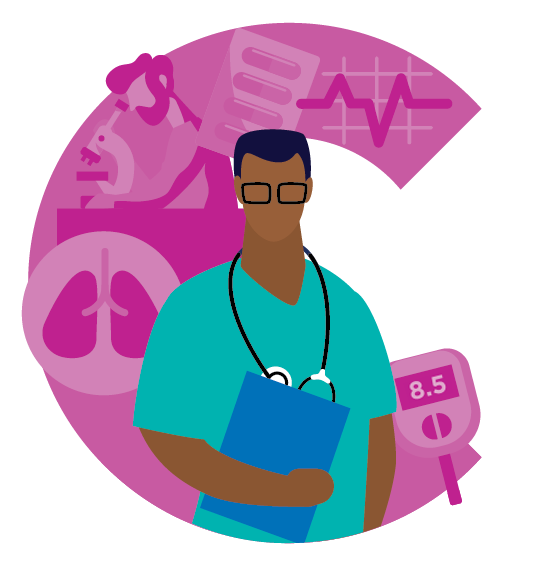 Comorbidities Tool
The Comorbidities tool from BMJ Best Practice is the only point of care tool that supports the management of the whole patient by including guidance on the treatment of a patient's acute condition alongside their pre-existing comorbidities.
Find out how the Comorbidities tool can support improved outcomes at your organization
Explore free Comorbidities topics- Access is currently limited to Canada in the Americas.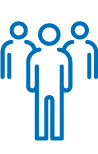 One in three adults suffers from multiple chronic conditions in Canada which poses a significant problem for healthcare systems.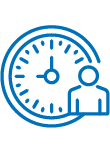 Not taking comorbidities into account leads to suboptimal care, worse clinical outcomes, and longer lengths of stay.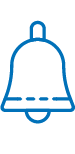 Written by leading specialists, the tool provides tailored treatment advice based on the latest evidence.
Watch the Comorbidities tool in action
An 82-year-old man comes to the ER with an acute exacerbation of COPD. See how the Comorbidities tool prompts the clinician to consider his Type 2 Diabetes alongside his acute condition. The result is a tailored treatment plan based on evidence and expert opinion.
"BMJ Best Practice Comorbidities provides a logical approach to an area that could become hugely complex. When I chose a single comorbidity, the information was relevant, useful, and pragmatic."
Dr Colin Mitchell, Consultant Geriatrician and Head of Specialty for Geriatrics at Imperial College London
"BMJ Best Practice Comorbidities allows clinicians to look at the key focal diagnosis and see how to consider the other impacting chronic conditions. This is why it's important to promote BMJ Best Practice Comorbidities to {Residents} and Advanced Nurse Practitioners."
Tim Mossad, Consultant in Emergency Medicine at Chesterfield Royal Hospital
"Unlike other tools, BMJ Best Practice Comorbidities details the rationale at an appropriate level – which is immensely helpful for students. This certainly makes it a useful resource for teaching. It provides an opportunity for students to work through a clinical case and understand the contribution of each of the patient's comorbidities."
John Sandars, Professor of Medical Education at Edge Hill University