July 30, 2020
The cost of comorbidities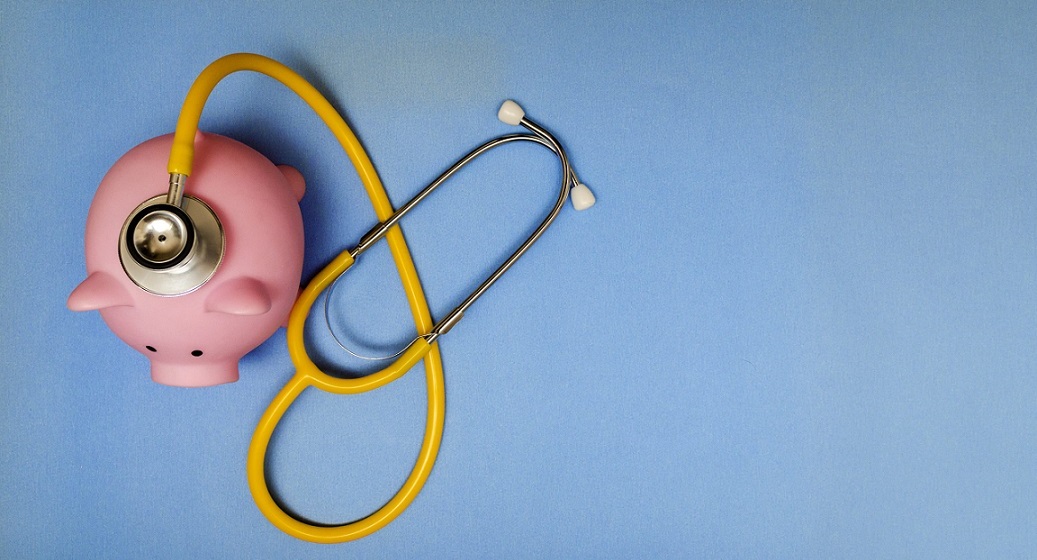 Author: Dr Kieran Walsh, Clinical Director, BMJ
Comorbidities have a range of effects on patients. Patients with comorbidities are associated with increased morbidity and mortality; they often have poorer functional status and quality of life, and they are higher users of care than are those without multimorbidity. These human costs of comorbidities could not be more serious for patients. They clearly outweigh any financial costs associated with comorbidities.
The financial effect of comorbidities on healthcare systems
Yet the financial costs of comorbidities cannot be ignored. These costs will have an effect on healthcare systems and ultimately on patients and populations: healthcare budgets are always finite and spending in one area will inevitably affect spending elsewhere. Comorbidities obviously have a financial cost - but all involved in healthcare spending will be keen to find out exactly what is this cost and how the costs might be spread over different budgets. And of course, whether cost savings are possible. The following papers provide answers to these questions - specifically, as they relate to chronic obstructive pulmonary disease (COPD).
Costs and comorbidities in patients with COPD
Deniz et al recently published a paper that looks at costs and comorbidities in patients with COPD. (1) They found that comorbidities "have an important role in the total costs of acute exacerbations of COPD" and conclude that "strategies for the prevention, diagnosis, and effective management of comorbidities would decrease the overall financial burden associated with acute exacerbations of COPD." They suggest that better management of the most common comorbidities (such as diabetes, hypertension, heart disease, and depression) might significantly reduce the cost of exacerbations. Staying with the subject of COPD and cost and comorbidities, Kirsch et al examined the economic impact of COPD and its comorbidities in patients on a disease management programme. (2) They found that the severity of the COPD was directly associated with increased costs and that the presence of comorbidities had an additional significant and independent effect on costs. One final study of the economic burden of COPD and comorbidities was published by Mannino and colleagues. (3)
Chronic kidney disease and anaemia are associated with the highest costs
They found that "high resource use and costs were associated with COPD and multiple comorbidities." Comorbidities in their study included cardiovascular disease, diabetes, asthma, anaemia, and chronic kidney disease. Chronic kidney disease and anaemia were associated with the highest costs.
These are just a few sample papers - but they all reach similar conclusions. Cost and comorbidities seem to be inextricably linked in this common condition. Anything that can help with the management of comorbidities in COPD are likely to significantly improve care and save costs. These are the reasons that we have launched the Comorbidities tool from BMJ Best Practice. The purpose is improved management of patients with comorbidities, and we would be delighted to hear from you if you had suggestions on how we could help.
References
1. Deniz S, Şengül A, Aydemir Y, Çeldir Emre J, Özhan MH. Clinical factors and comorbidities affecting the cost of hospital-treated COPD. Int J Chron Obstruct Pulmon Dis. 2016 Dec 2;11:3023- 3030. 2. Kirsch F, Schramm A, Schwarzkopf L, Lutter JI, Szentes B, Huber M, Leidl R. Direct and indirect costs of COPD progression and its comorbidities in a structured disease management program: results from the LQ-DMP study. Respir Res. 2019 Oct 10;20(1):215. 3. Mannino DM, Higuchi K, Yu TC, Zhou H, Li Y, Tian H, Suh K. Economic Burden of COPD in the Presence of Comorbidities. Chest. 2015 Jul;148(1):138-150.

Try the new Comorbidities tool from BMJ Best Practice
The Comorbidities tool is the only point of care tool that supports the management of the whole patient by including guidance on the treatment of a patient's acute condition alongside their pre-existing comorbidities.
Similar articles
Competing interests
Kieran Walsh works for BMJ which produces the clinical decision support tool BMJ Best Practice.