August 2, 2021
Safe best practice management of patients
Author: Dr Amil Mair, Junior Doctor in County Durham and Darlington Foundation Trust
Managing patients safely on a busy hospital ward can be challenging at the best of times. Many factors need to be considered - from patient preferences to local protocols, polypharmacy and the results of investigations. However, two issues often overlooked, particularly in early training, are team dynamics and best practice protocols. During my time as a Foundation Year 1 Doctor, it became clear that what we are supposed to do as junior doctors and what we are asked to do can be quite different.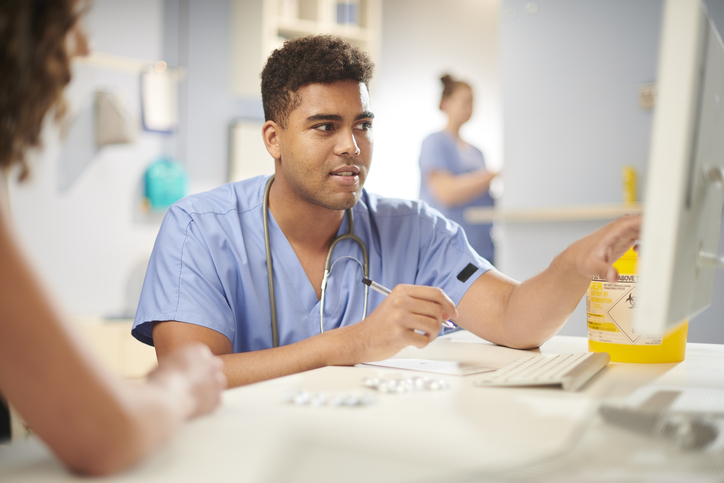 Case vignette
A busy surgical ward round has just ended and the junior doctor is sitting in the office completing some of the day's jobs. A member of staff comes in and asks for a prescription for a hypnotic for a mildly confused patient. The particular drug is not licensed for this indication. On careful consideration, the junior doctor does not feel that any pharmaceutical intervention is warranted. The junior doctor confirms their rationale with the ward pharmacist and medical registrar who both agree. However, the member of staff who asked for the prescription in the first place is not happy. The junior doctor is concerned as they are worried about the long-term repercussions of this disagreement.
At medical school we learn about the importance of following protocols. However, when we start to practice, we realise that there may be times when it is not appropriate to follow them to the letter. But it is not always clear. In this situation, the patient might have been slightly disruptive, and it might have made the ward easier to manage if he was sedated. But this might not be in the patient's best interests. Pressure from peers can affect decision making - but it is vital to take actions that always have the patient's best interests at their heart. As doctors, we have an ethical responsibility to do this. Usually, the safest way to ensure this is by keeping to protocols and seeking senior advice when we are unsure. There can be situations where you are not going to agree with someone and when plans are debated - this is completely normal and part of working life.
There are a few practical things that can be done to maintain patient safety as well as bolster team relations.
Firstly, open and honest discussion with mutual respect between all members of the team is essential. Many people's attitudes and perspectives are formed by previous experiences and interactions. It is important to ensure that everyone's opinion is acknowledged and taken into account. It is crucial to take a balanced view and discuss with others if we are not sure.
Secondly, when you are unsure, it is really important to seek senior assistance. Our senior colleagues have a vast amount of experience and have often dealt with similar situations in the past.
Thirdly, seeking advice from the multidisciplinary team who have experience in particular fields can be invaluable. For example, particularly with drug prescriptions, a pharmacist can aid decision making and provide guidance.
Resources to consider
Firstly, yourself! You can use your judgment to double check and consider options. Most importantly, you need to use your judgement to know when to call for help.
Secondly, get familiar with the local hospital or trust guidelines. It sounds obvious but often when you start working in a new trust you have so many things to think about and sometimes forget to check these. As well as national guidance, these contain a wealth of information and often allow for local variations in care pathways based on local drug availability.
Thirdly and lastly, there are a number of national and international resources available that can help. BMJ Best Practice is a clinical decision support tool that can be used at the point of care. It is an essential resource for every clinician as well the multidisciplinary team. An easy-to-access resource, it provides detailed advice on most medical and surgical conditions. The guidance is based on national or international protocols. It is easy to use and can be accessed on a mobile or app. Anyone can access it and so it can be used as a tool to constructively discuss patient care and alter treatment options for the better. As all can access, it can be used as a bridging resource to bolster team relations and help form a safe and sensible environment for open discussion of clinical dilemmas. It is essential that all team members are able to access it.
Competing interests
None