Free access to BMJ Best Practice for BMA GP members
Free access to BMJ Best Practice for BMA GP members*
Primary care professionals often need to make diagnosis and treatment decisions quickly, but lack access to the latest relevant information and reassurance on-the-go.
As a BMA GP member, your membership now also includes access to BMJ Best Practice*, your instant second opinion. Designed for use at the point of care, BMJ Best Practice will provide you with trusted and evidence-based information to help you deal with the realities of clinical life.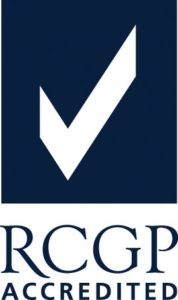 Updated daily, BMJ Best Practice has been accredited by the Royal College of General Practitioners (RCGP) for the third year running. The RCGP Panel 'commended this excellent online clinical decision support system' and maintained that the tool is 'ideal for GPs, GP trainees and other healthcare professionals working in the primary care frontline'.
---
Set up a personal account for free access to BMJ Best Practice* here.
By registering you are confirming that you are a GP.If you have already registered please log-in.
*BMJ Best Practice is free as part of your BMA membership (subject to change – BMA access reviewed yearly). 12 month subscription worth £170.40 inc VAT.

---
The new BMJ Best Practice app
Online and offline access is available to everyone as part of your standard institutional or personal subscription.
Access instructions
Make sure you have registered for a personal account above
Visit Google Play or iTunes App stores to download 'BMJ Best Practice'
Use your personal account details to log in.
Requirements
iOS 7.0 and above
Android 4.2
Must be connected to wi-fi for the original download
Up to 280 MB of memory.
---
User guide
Here is a link to the BMJ Best Practice designed to provide you with an overview of BMJ Best Practice and guide you through the topic information and important features.
---
Looking to access BMJ Best Practice but not a BMA member?